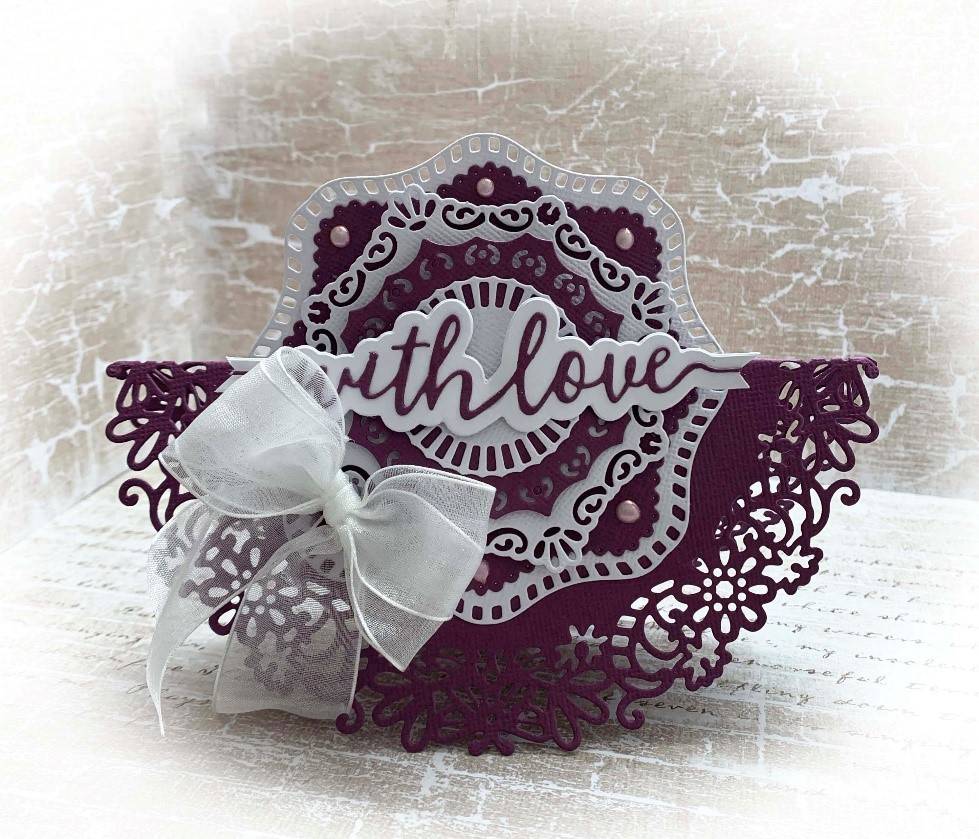 Hello crafty friends, it's Dawny P with you today here at the alliancekursy blog.
The project I'm sharing has been made using the Fancy Florals Frame Layering die set. There are 12 beautiful dies in this set and they all work with and complement each other, as well as working individually. It is a really pretty and versatile set which you can use to create frames, layering on your cards and projects and creating base cards as well. This is a verso set so you can really get the most out of every single die easily and effortlessly because the dies do all the work for you. If you need a lovely card but don't have much time, just cut an inside edge die straight into your base card, add a sentiment and you have a simple but gorgeous card ready to go. If you want something more detailed, you can layer these up and they are perfect for invertage and pyramage work.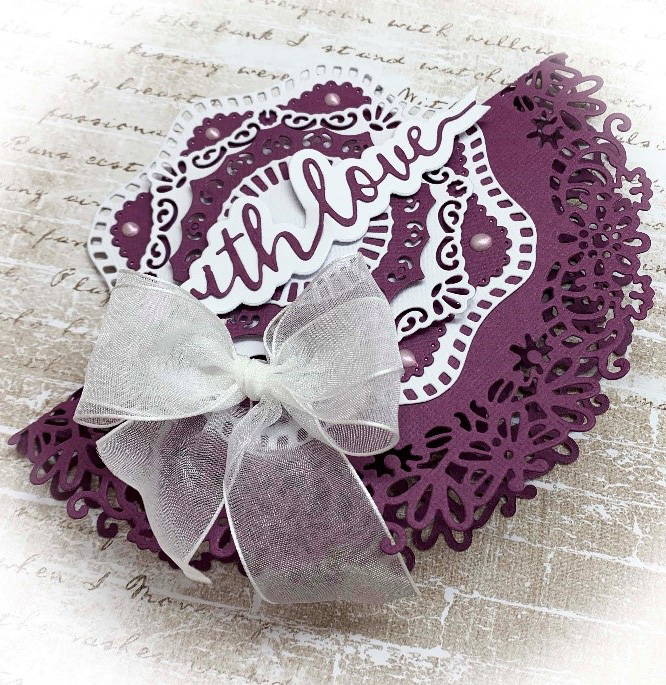 For today's project we will be making a rocker card and using one of the dies as our base. It's a really quick and easy card to make but still has the wow factor and takes no time at all to complete. I've also put together a short compilation video which shows the actual card in more detail plus 3 other cards I made using the set and I hope you'll find it useful.
So let's get 'rocking' and make our card.
---
And that's our cutting done, apart from any sentiment you may want to add at the end.
Now let's put it all together.
---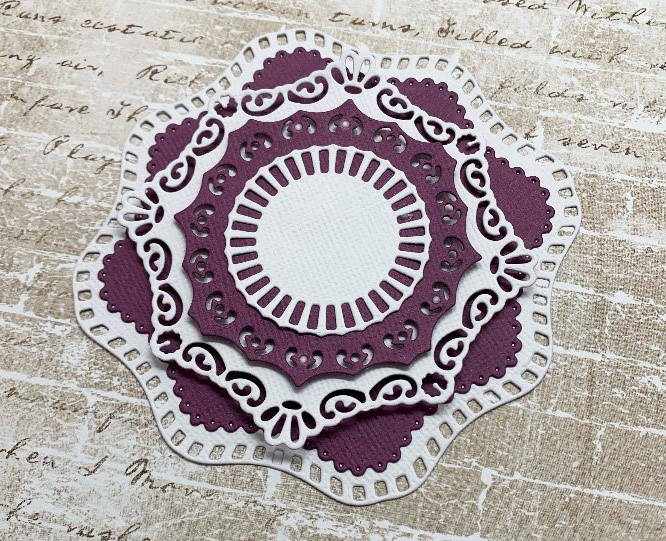 Now join the 2 bits together using dimensionals. You could stick these pieces together so that they line up rather than offsetting like I've done here. It looks good either way.
The topper is now finished.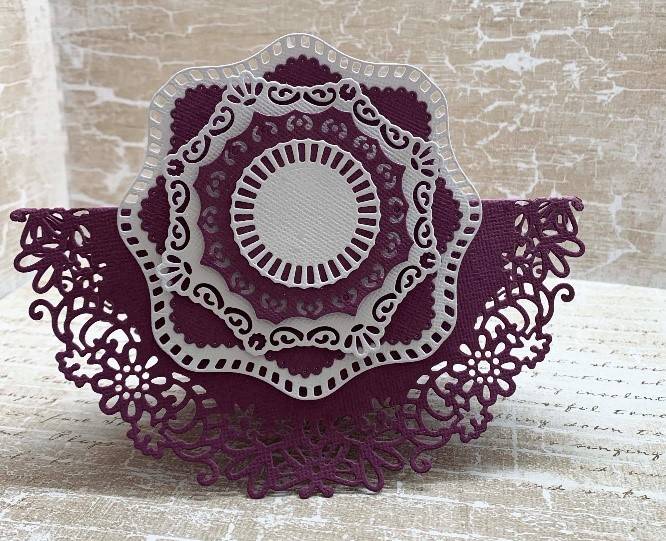 Take your base card and stick the topper onto it as shown. I used glue for this bit.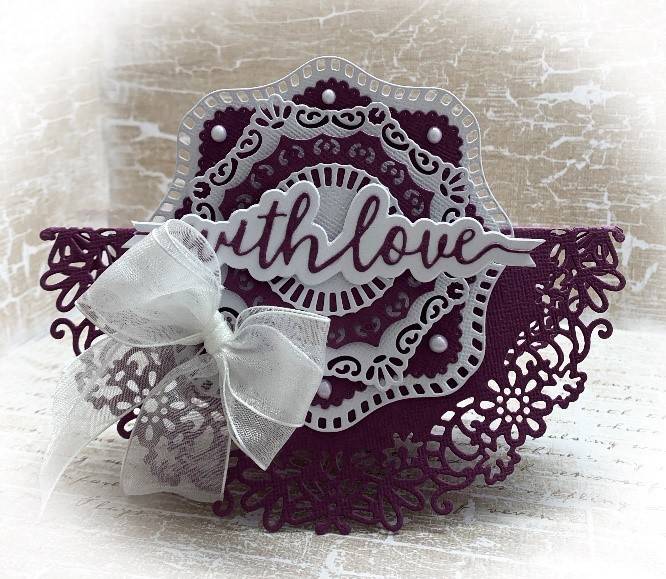 Now just add your sentiment, a ribbon and some gorgeous Nuvo Drops and your rocker card is finished.
Top Tip
it's best when you're making a rocker card to stick any embellishments as centrally as you can, or keep them light so that it doesn't lean. If it does lean though, all you need to do is to stick small pieces of card on the inside to counterbalance.
---