Hello crafty friends – Dawny P here and I'm sharing a project which I made using Kit 34. Oh my life, I have to say that the colours in this kit are just so beautiful.
The exclusive dies make up the Art Deco Frame die set. There are 11 dies in total and have 2 main designs. One is a lovely art deco design and the other is a pretty floral. You can create frames with them, cut the inside edges straight into your card, and the 2 largest outside edge dies can be used to cut your base cards as well. One has a straight edge and the other is a tiny scallop and you can mix and match these with the inside edge dies. You are also getting 3 different inside edge sentiment dies and a choice of straight or scalloped outside edges to cut these with.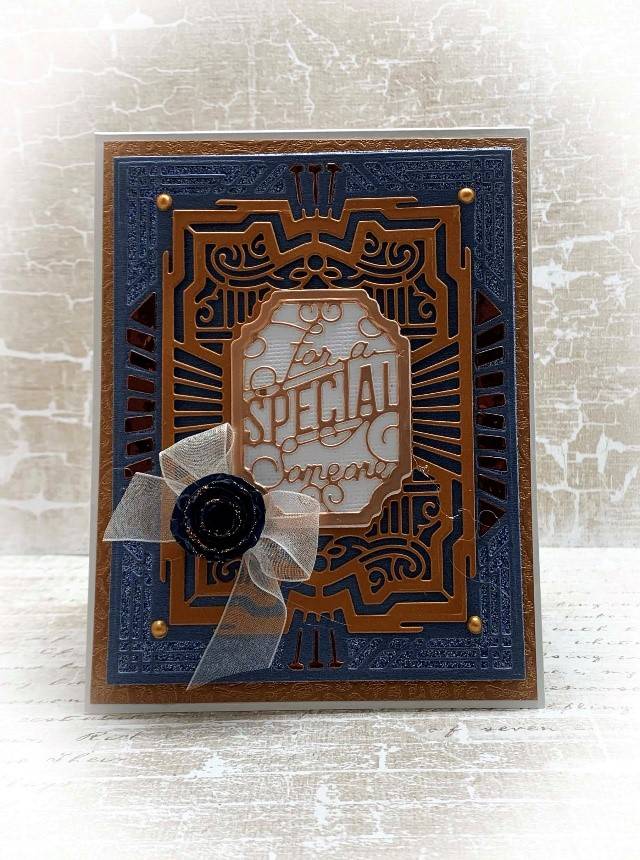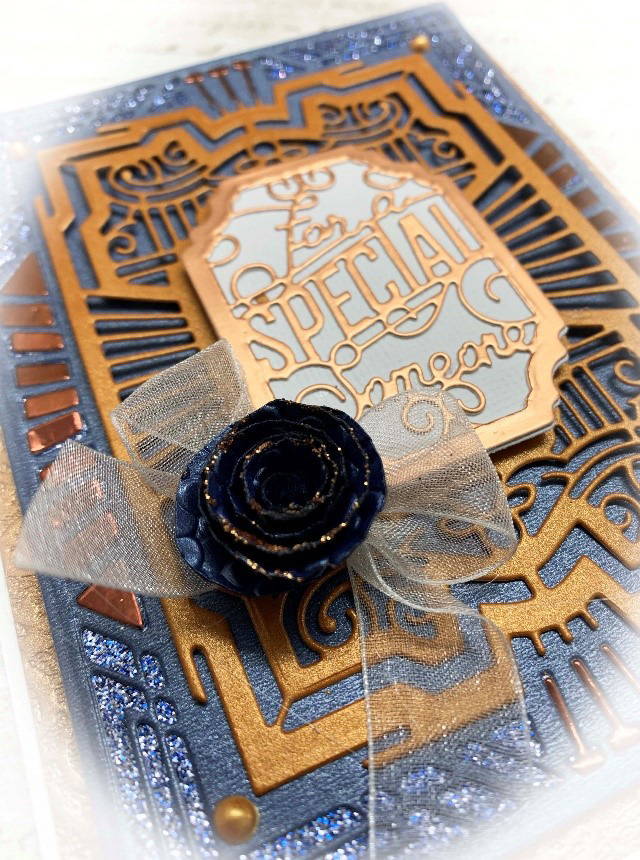 There's an art deco stamp pack as well with 5 different stamps, plus a Nuvo Hybrid ink pad to ink them up with. The papers in the kit are beautiful – such rich, gorgeous colours and a variety of textures and finishes. There's classic craft perfect card, glitter, pearlescent, mirror and speciality card in deep blues and coppers and bronzes. There's also 2 Nuvo drops bottles, a bottle of glitter accent and a glitter marker pen. And a big bottle of Nuvo Chocolate Pure Sheen glitter as well.
The card I'm sharing today uses the art deco style dies, a mixture of papers, some Nuvo drops and a touch of glitter accents. The thing with this card is that it can be used for both males and female – I've made this for a female but I'll show you what I mean at the end of the tutorial.
So let's make a start.
---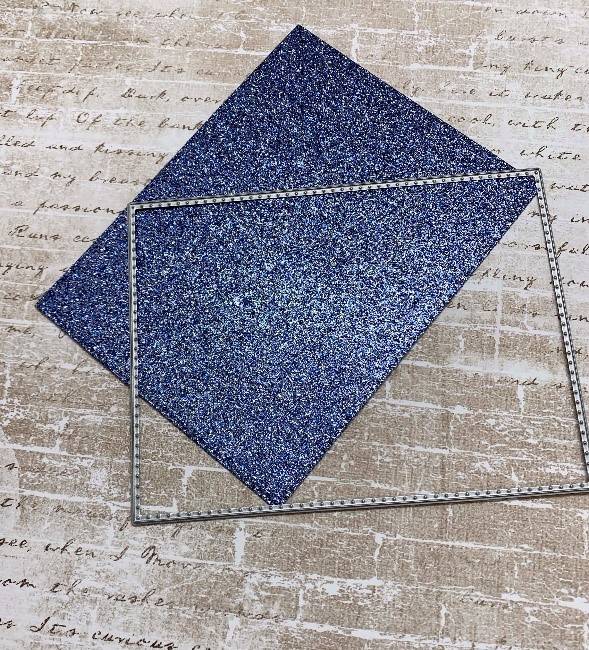 Using the Cobalt Blue glitter card, choose one of the largest outside edges (I used the tiny scalloped one here but it doesn't matter which) and cut 1 out.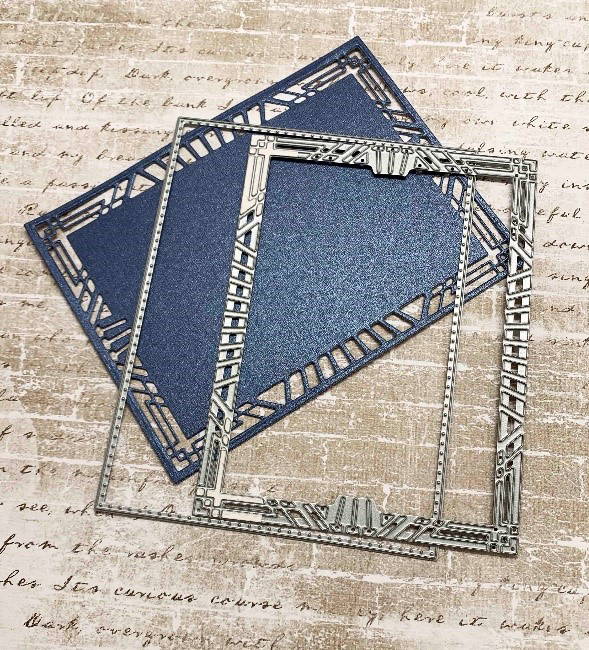 Using the Navy Dazzle pearlescent card and the same outside edge die, cut one and then run through the machine again with the art deco inside edge die as shown. Glue this onto the glitter card die cut from the last step.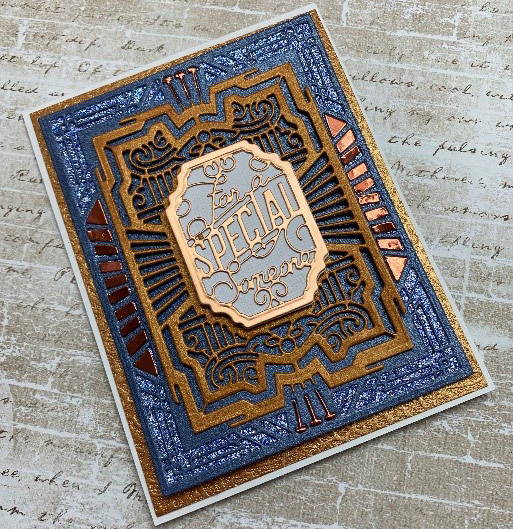 Now if you leave this as it is, it's perfect to send to a man. You could add some Nuvo drops if you wanted to.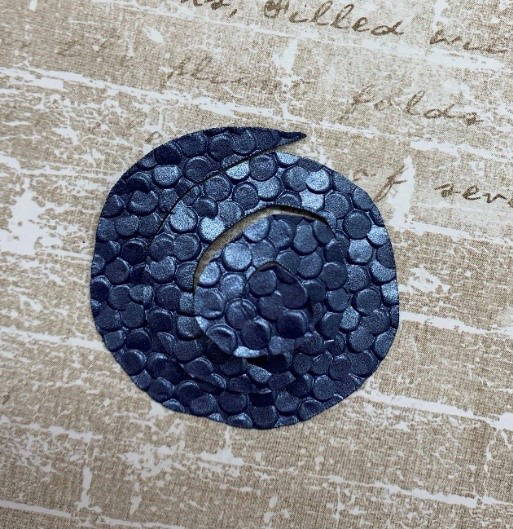 But if you want to pretty it up, roughly cut a circle form the Midnight Sky speciality paper and with the right side facing you, cut a spiral to the centre. Roll it up from the outside to the middle and glue to make a rolled rose. If you didn't want to do this you could always use one of your flower dies – you won't lose that lovely texture on the paper by running it through your machine.
---