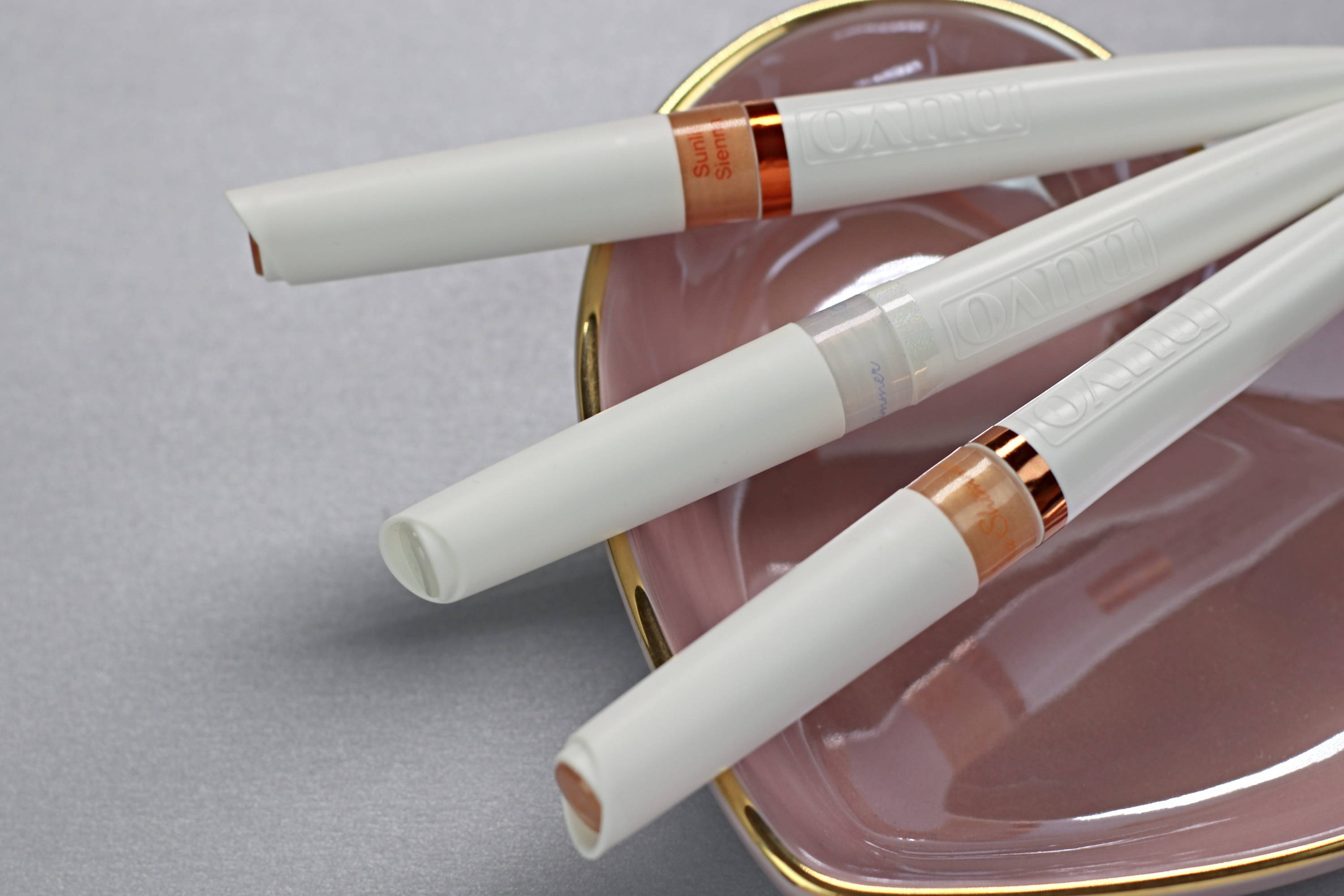 Hello everyone, It's Bibi Cameron here for alliancekursy and today I'll be introducing you to the new Nuvo Shimmer Pen Colours.
The first Shimmer Pen launched by Tonic is the very popular Glitter Gloss - Silver. Then Tonic launched the Midas Touch Pen - Gold.
These pens are designed to add shimmer and elegant finishing touch to any papercraft project.
Today, three new colours are available on the Tonic UK and USA Shops
1. Opal Quartz - Iridescent.
2. Sunlit Sienna - Cooper.
3. Blush Rosette -Rose Gold.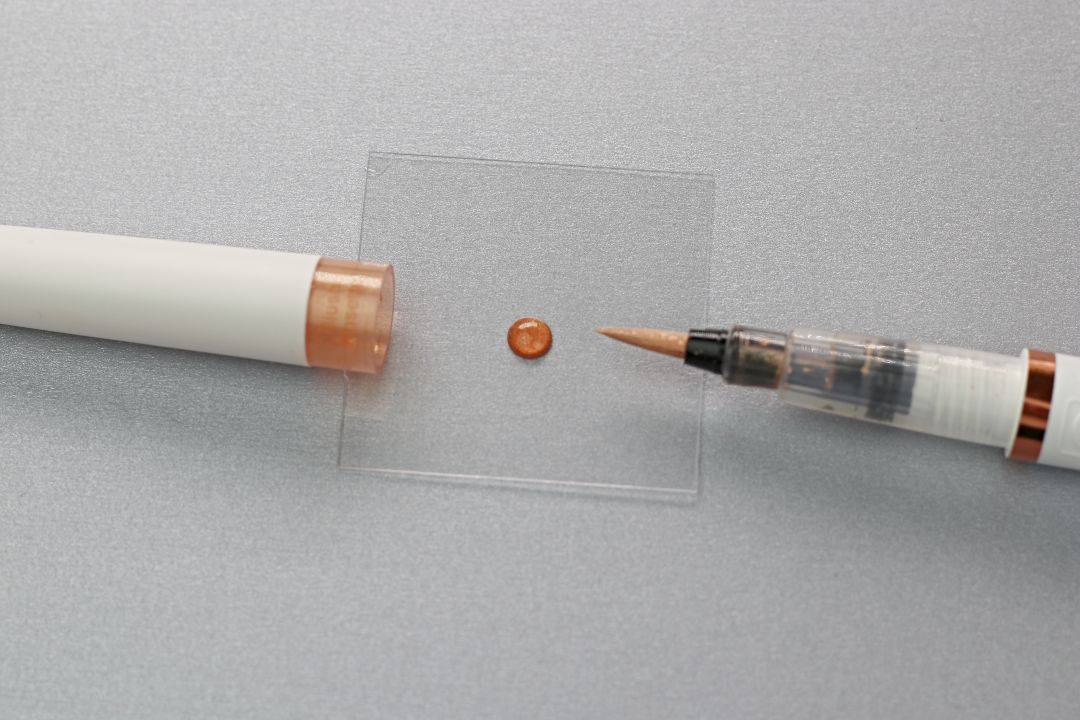 They are the perfect finishing touch to apply on projects made using different media.
Water-soluble.
Non-permanent.
Semitranslucent.
They activate with water or waterbased mediums.
Blendable.
Labelled with colour reference and colour name on the barrel.
Non- Toxic product ( ASTM D-4236 Certified).
Contains mica.
Nailon brush nib.
Non-drip valve
---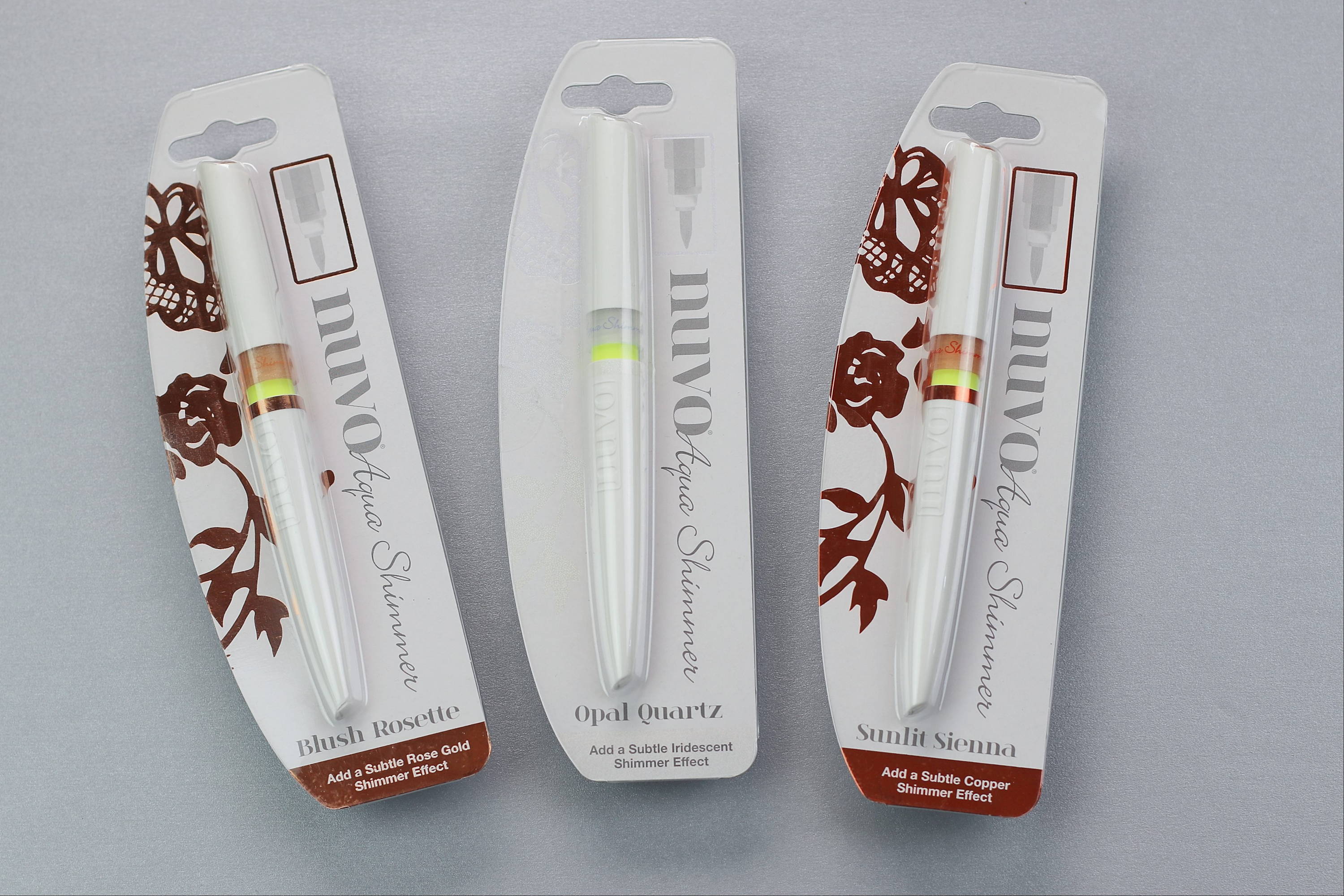 First, Identify the pen colours on the package or by looking at the band in the barrel.
The pen in the picture below is Opal Quartz ( iridescent).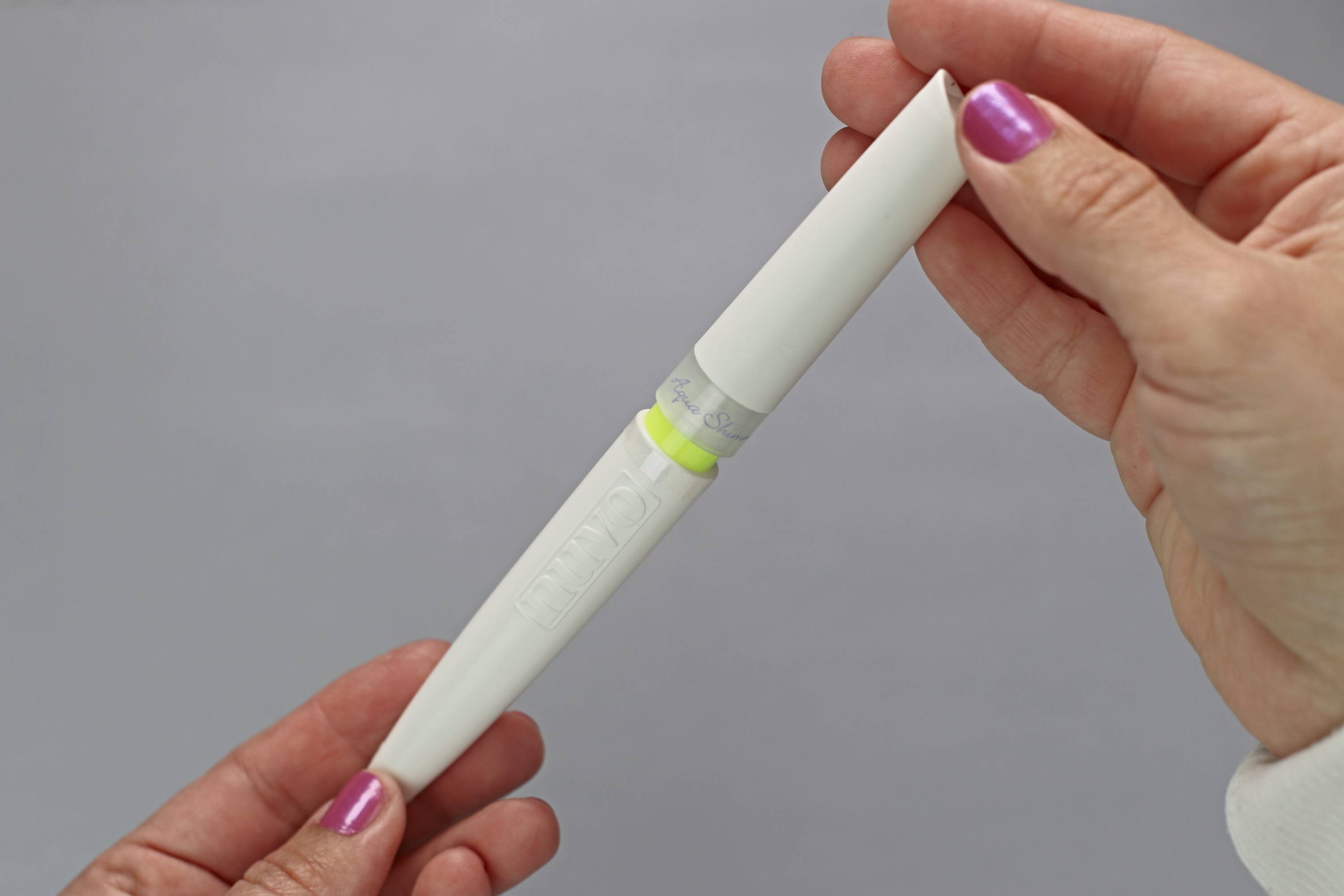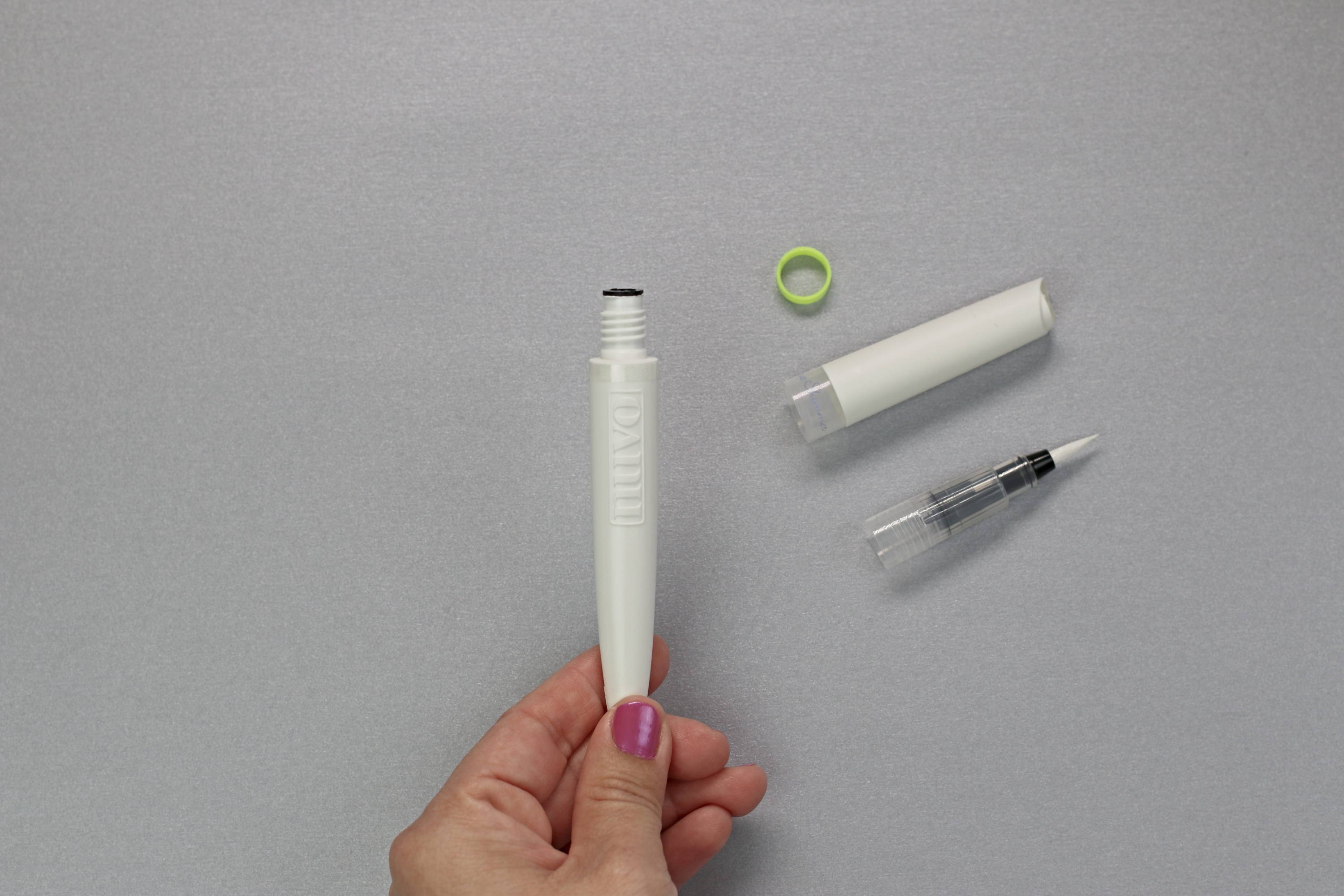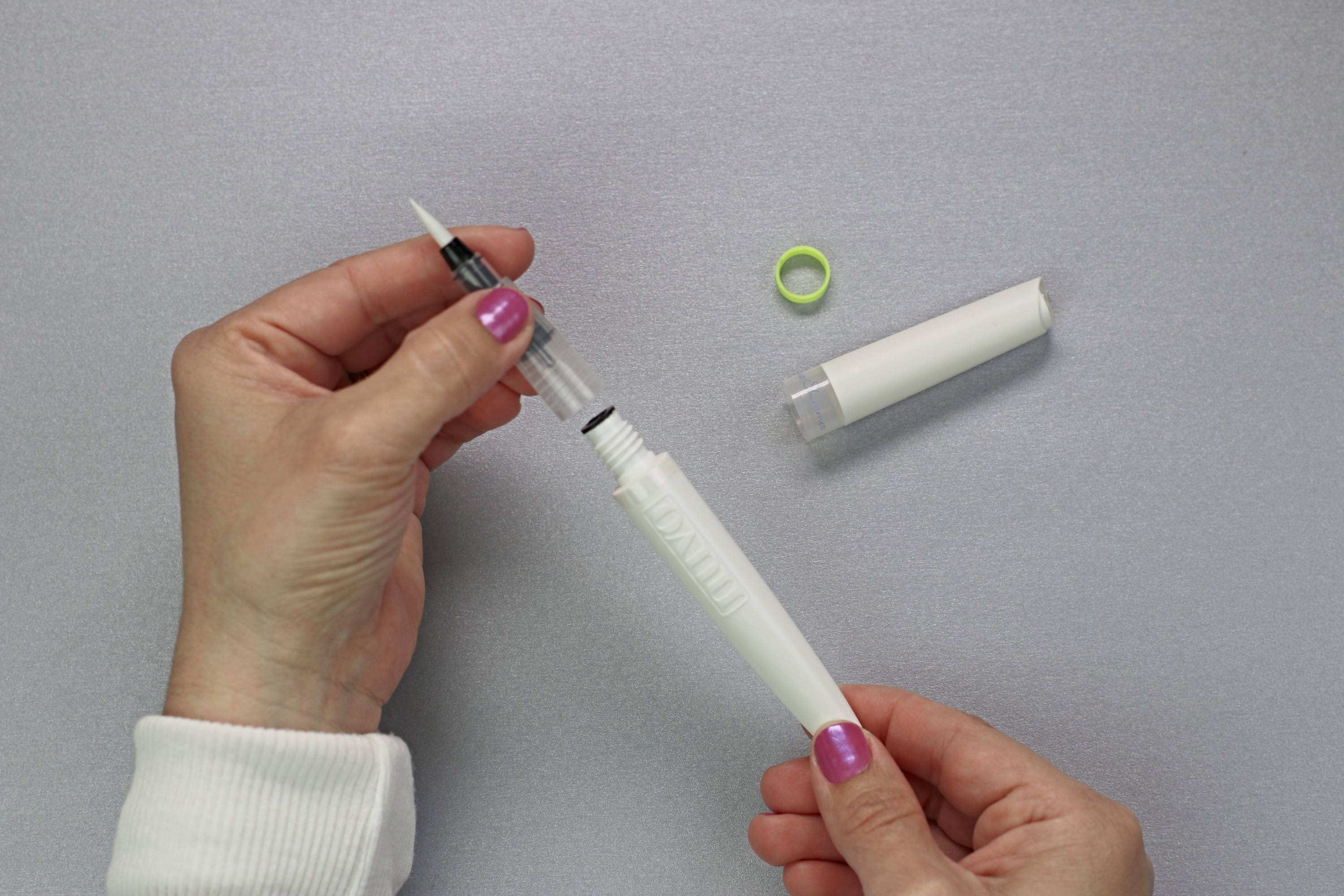 Screw the front section of the pen in place and make sure is tight and there is no leaking.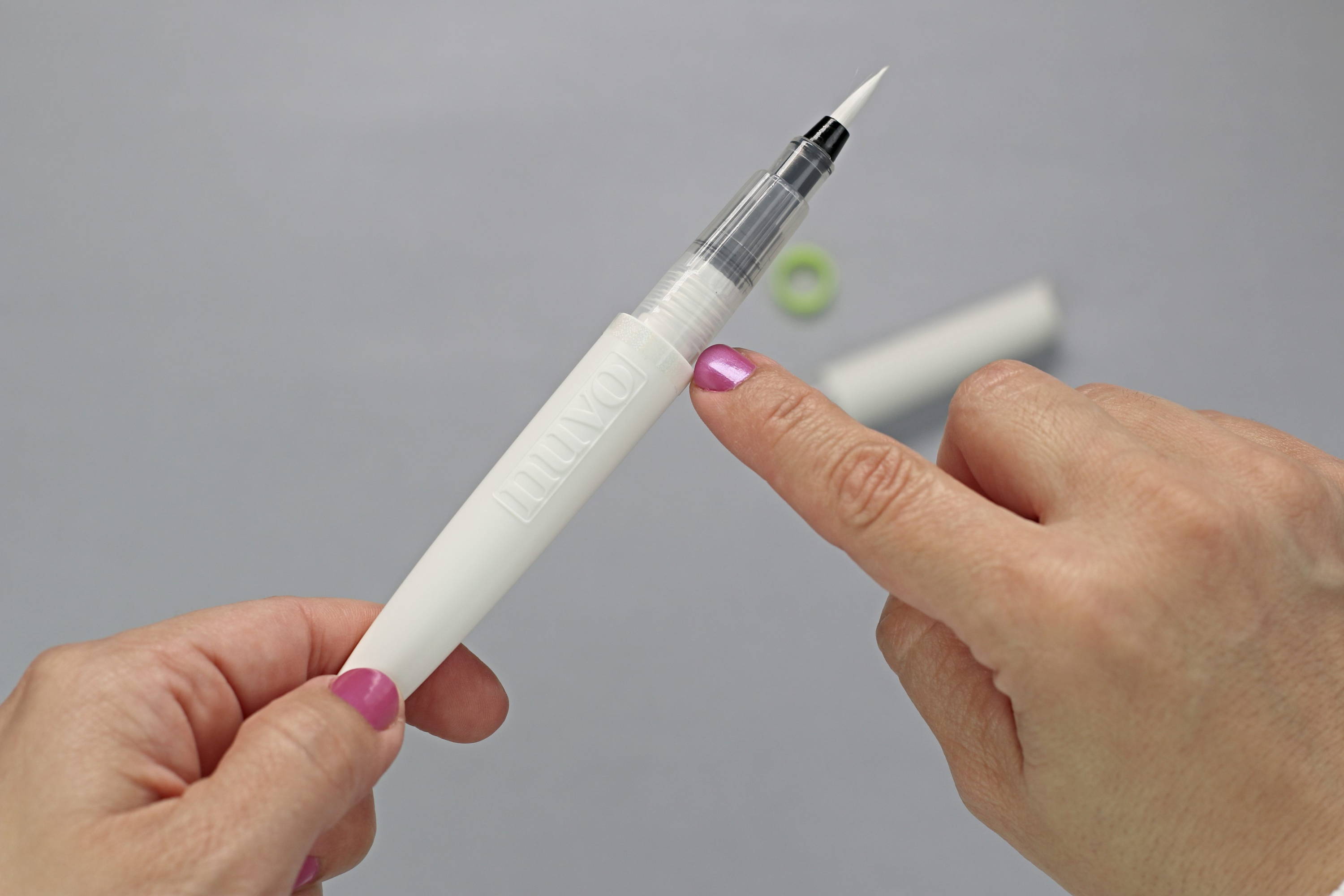 Squeeze the pen barrel on paper, a clear block or your glass mat to flood the feed of the pen with ink.
You are all set to start adding shimmer to your projects.
---
A Closer Look to the Shimmer Pen Colours
I wanted to share a swatch with the five shimmer pens available at the moment.
So in the picture from the top to the bottom, you can see:
Bush Rosette - Rose Gold
Sunlit Sienna- Cooper
Opal Quartz - Iridicent
Midas Touch - Gold
Glitter Gloss - Silver
As these mediums are translucent you can only appreciate the colours on pictures when applied on dark, blended backgrounds or coloured images.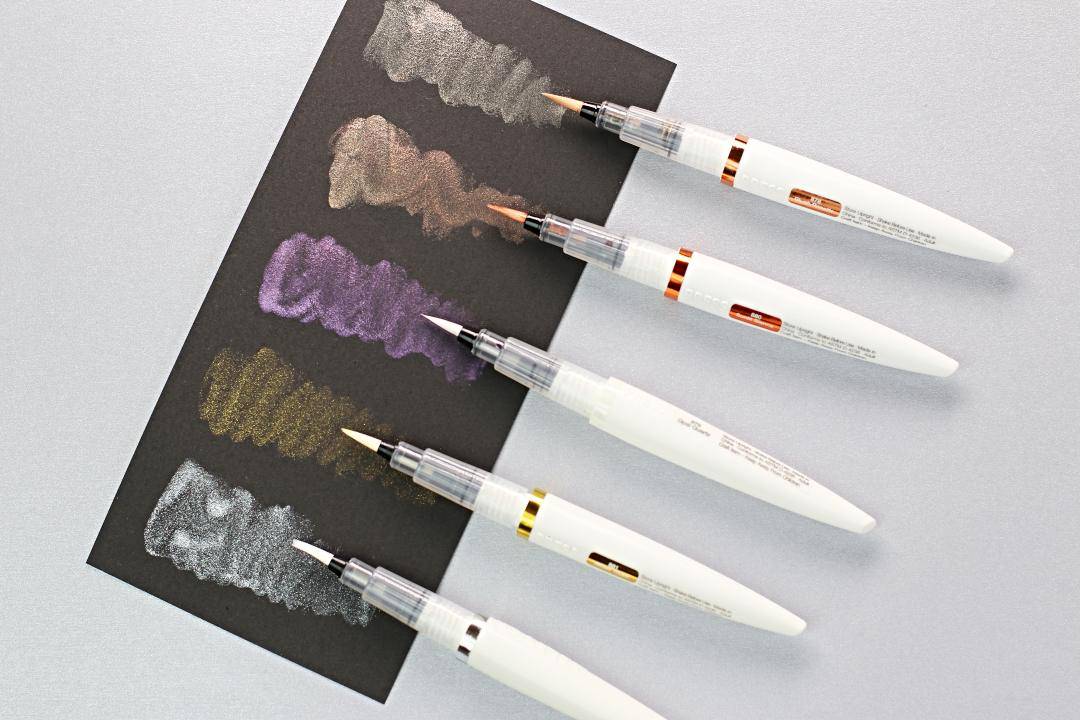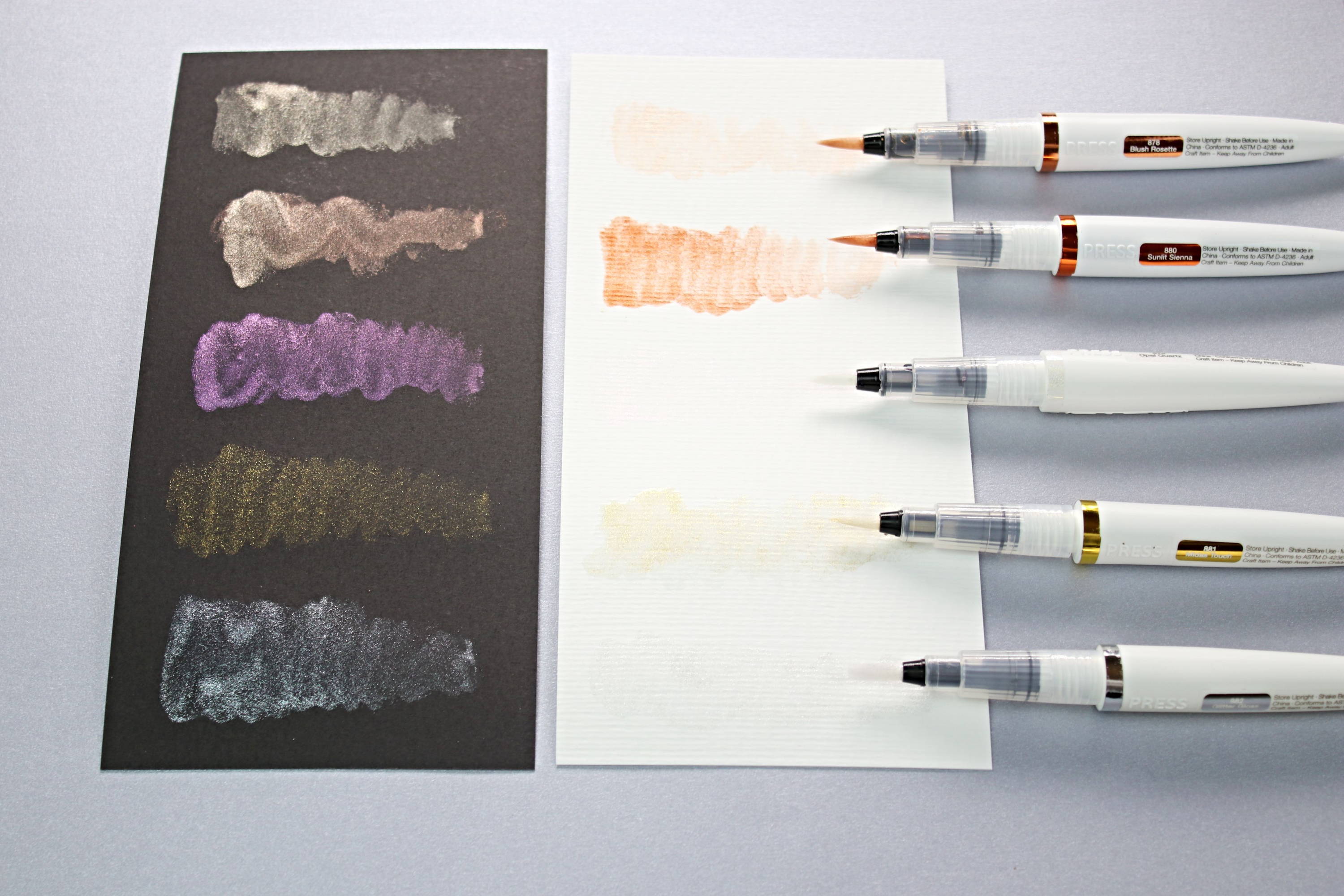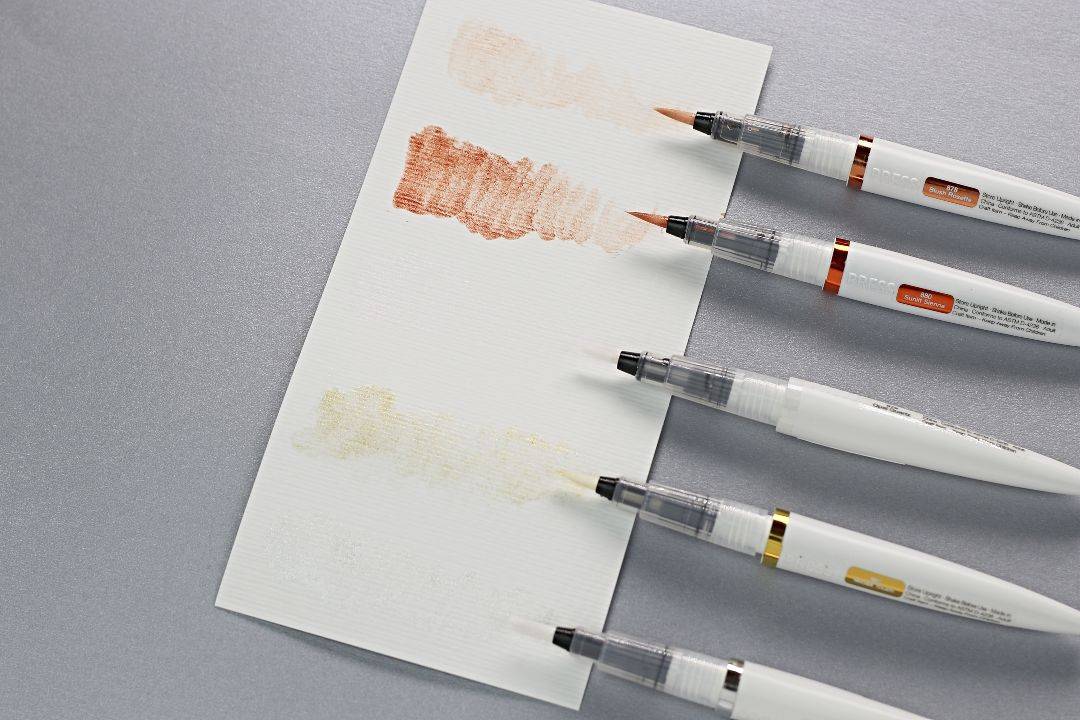 It is hard to see the colours of Midas Touch, Glitter Gloss or Opal Quartz on pictures when applied on white but those colours are incredibly beautiful when added over coloured images.
---
Technique - Finishing Touch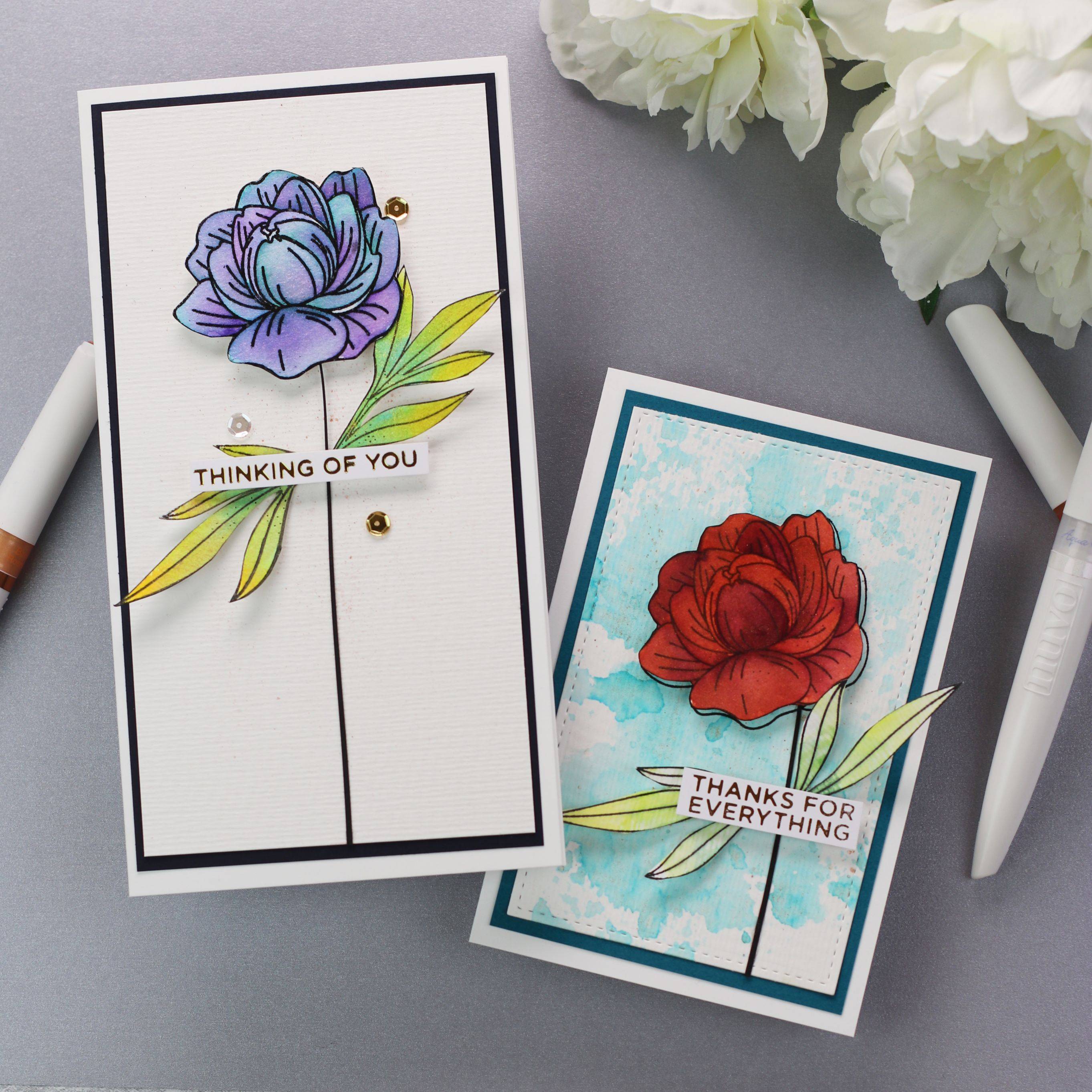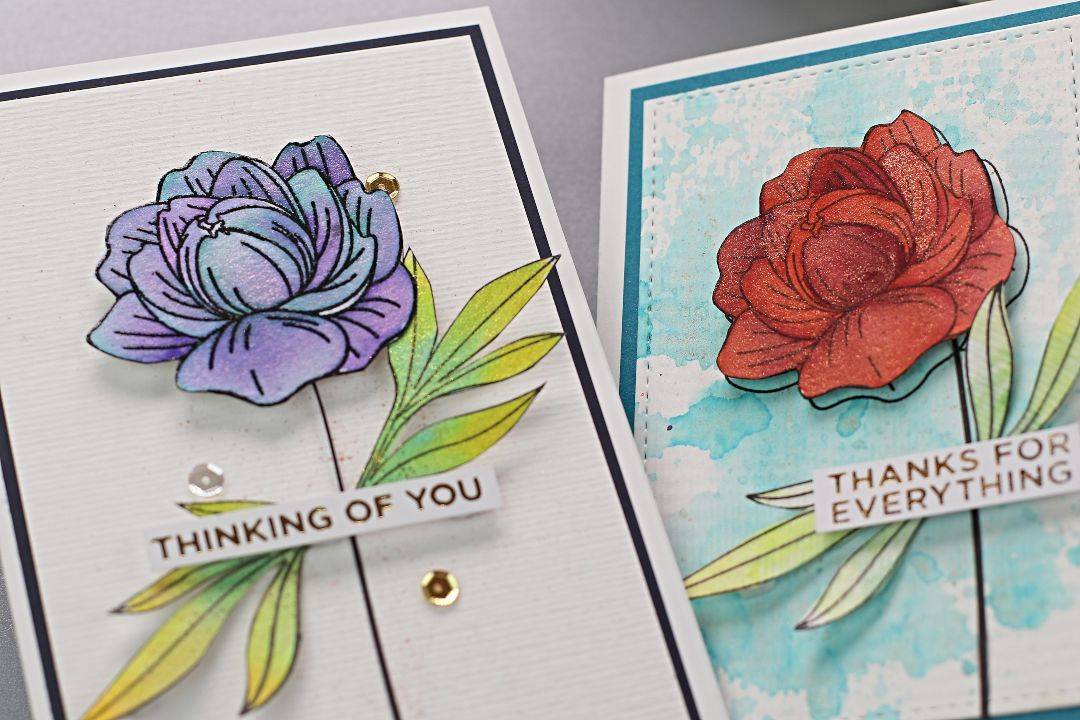 These pens have been designed to create a glitter effect to existing images and media.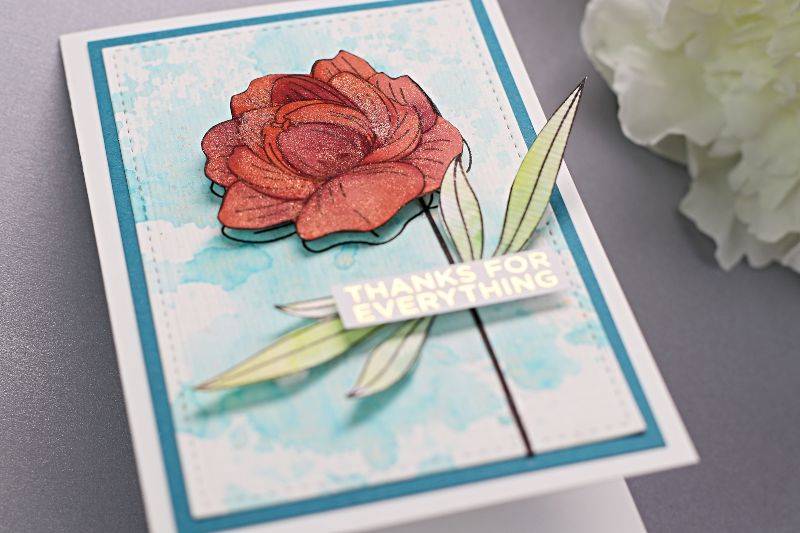 So their main purpose is merely decorative. However, finishing touches are so important as anything else on a project and these pens are capable to add a lot of value to your projects.
The shimmer is subtle and you might want to keep it that way without overwhelming the images.
You can also add shiny accents to backgrounds or paper used on different projects by splattering or blending the shimmer pens ink with waterbased media.
Using fixative with the shimmer pens is not necessary when a light coat if the ink is used but you might need considering use fixatives when adding loads of the pen mica on your projects.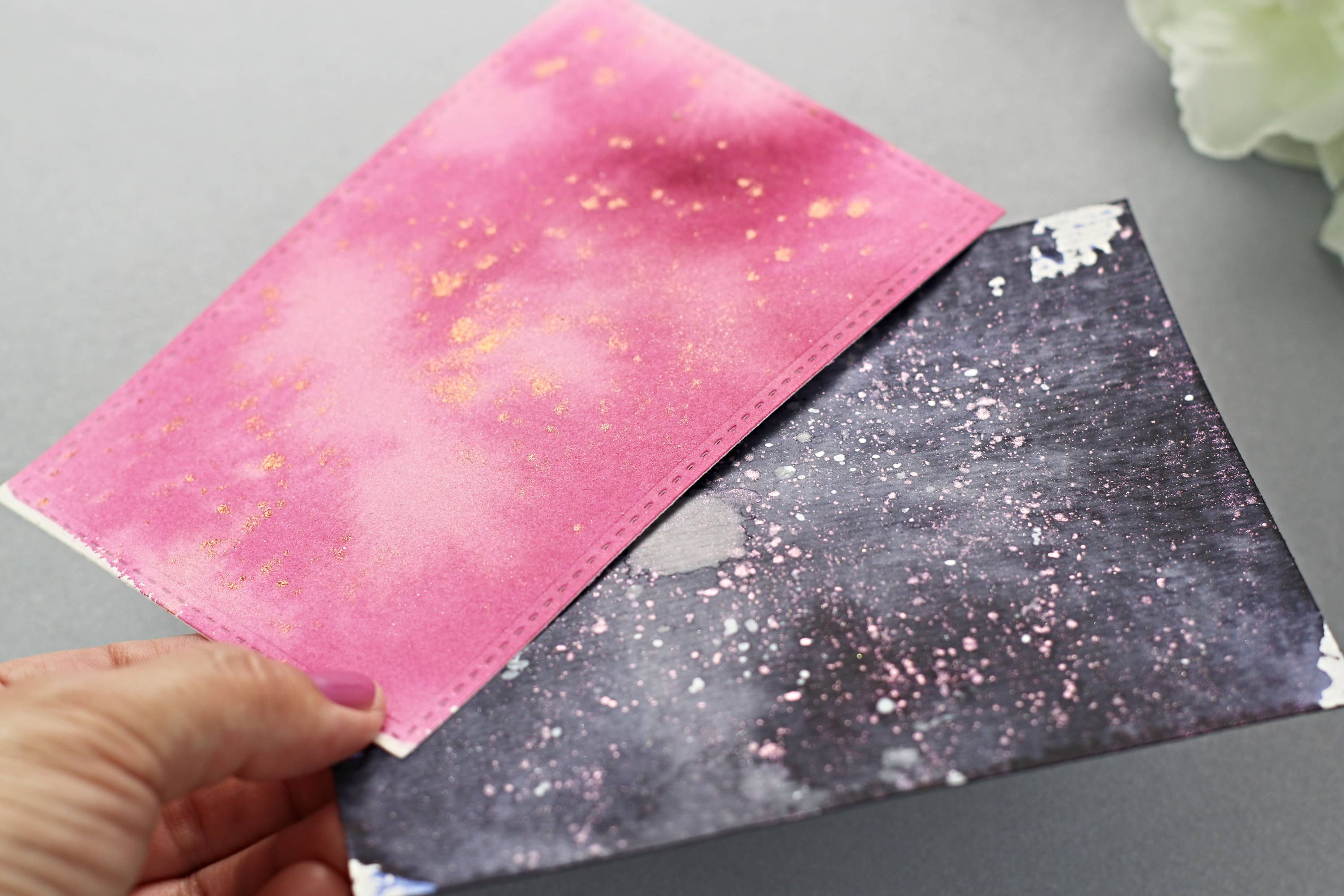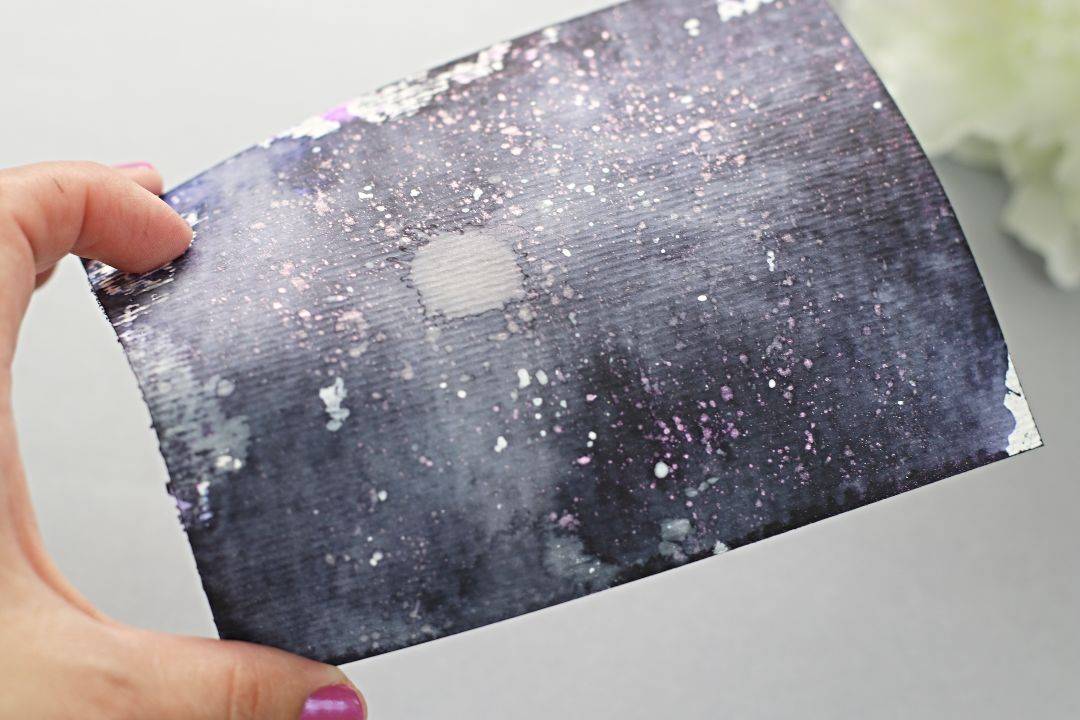 I splattered Sunlit Sienna over the pink piece and on the Dark Purple Piece, I splattered Opal Quartz.
---
You can also colour stamped images on dark backgrounds using these pens but that's something I'll be showing you next Sunday on Tonic TV.
That's all for today.
I hope you are loving the new shimmer pens as much as I do.
Hugs
Bibi Cameron
---
Aqua Shimmer Pen Collection