Hello, Gemma Campbell here in the Craft Room today.
I've recently been experimenting with Nuvo shimmer powders, trying to create lots of texture on my watercolour backgrounds. I shared some cards using these techniques below.
Those cards inspired my class today, so continue reading to see how to create textured shimmery backgrounds and some new cards using them.
---
Creating Texture with Nuvo Shimmer Powders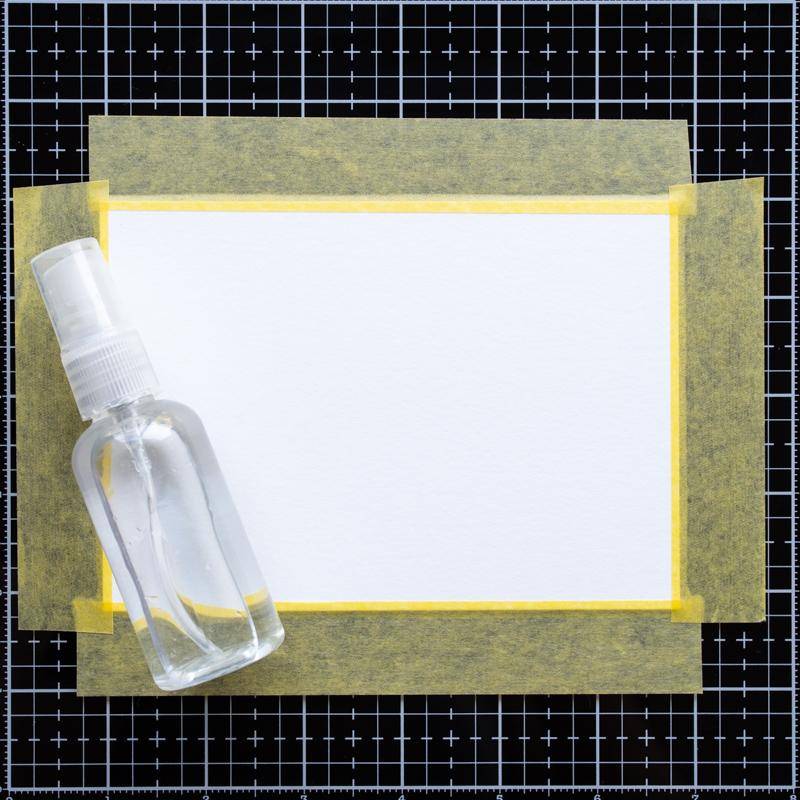 Tape a panel of watercolour card to a glass mat or board with low tack tape. This will help to minimise warping due to water and heat.
Using a spray bottle, add a few drops of water in a wave across a piece of watercolour card, then lightly tap on Nuvo shimmer powders in a variety of colours.
I used Cherry Bomb, Lilac Waterfall and Violet Brocade.
Add a little more water to move the powder around, using a heat tool to dry the panel as you go. Move the heat tool around the panel to get lots of lines and texture. Continue to add more water, a little at a time, drying with the heal tool in between.
If an area needs more colour, tap on more Nuvo shimmer powder and repeat step 3.
Use a Midas Touch Aqua Shimmer pen to add gold details. Put some colour down on the silicone mat, add a little water, then use a paintbrush to flick the panel.
Top tip: To create a rainbow, try these colours: Cherry Bomb, Solar Flare, Falling Leaves, Atlantis Burst, Blue Blitz, Violet Brocade, Lilac Waterfall
Here is the finished panel. By containing the water to a smaller area, it creates a wave of colour across the card.
---
The same steps work on larger panels too. Work on smaller areas at a time, always drying with a heat tool from different angles as you go, to get lots of lines and textures in the watercolour. 
For this panel, I used Falling Leaves, Green Parade and Atlantis Burst.
I squeezed the Midas Touch Aqua Shimmer pen directly onto this panel as I worked to get larger swirls of gold.
---
Let's Put Some Cards Together
I used the Unicorn Wishes stamp set for my first card, colouring the image with Nuvo Alcohol markers.
I added two strips of Majestic Gold pearlescent card to my card base, to pick up the gold in the panel.
Some White Blizzard Nuvo Glitter drops add extra shimmer to the unicorn.
---
For my second card, I used an image from Strawberry Joy stamp set.
I cut a piece of the larger watercolour panel to add to my card base. The image is coloured with Nuvo Alcohol markers, and I added some White Blizzard Nuvo Glitter drops to the heart.
---
Thanks for joining me today.
Happy crafting,
Gemma
---