Welcome to the Tonic Project Pack tutorial for the Dragonfly Card by Christine Smith. Available this weekend, you'll find bundles available on the store with everything you need to complete this project at a discounted price. We hope you enjoy the following tutorial!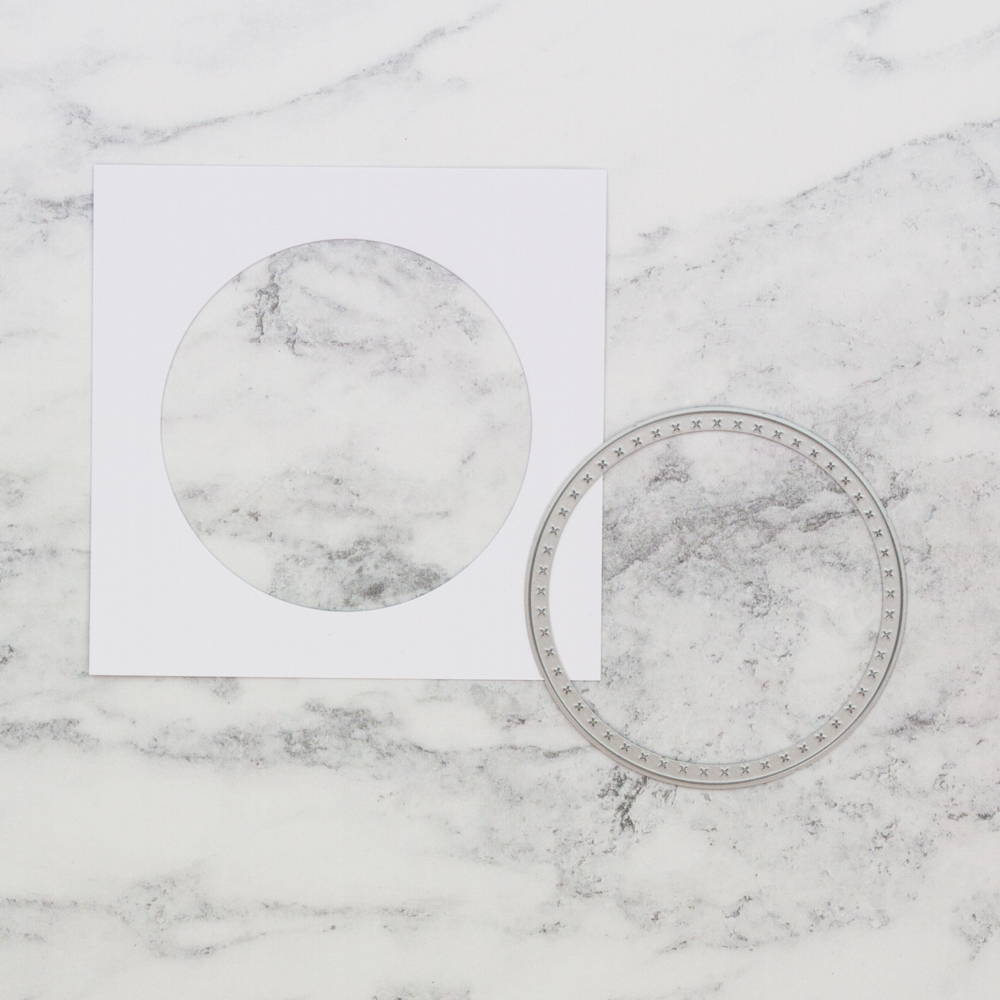 Cut a 5 ¼ "Square of white card or use a card blank and cut down to size so it matches the card blank. Cut the 4th size die from the Stitched Circle Layering dies into the centre to create an aperture. You can use any circular layering dies.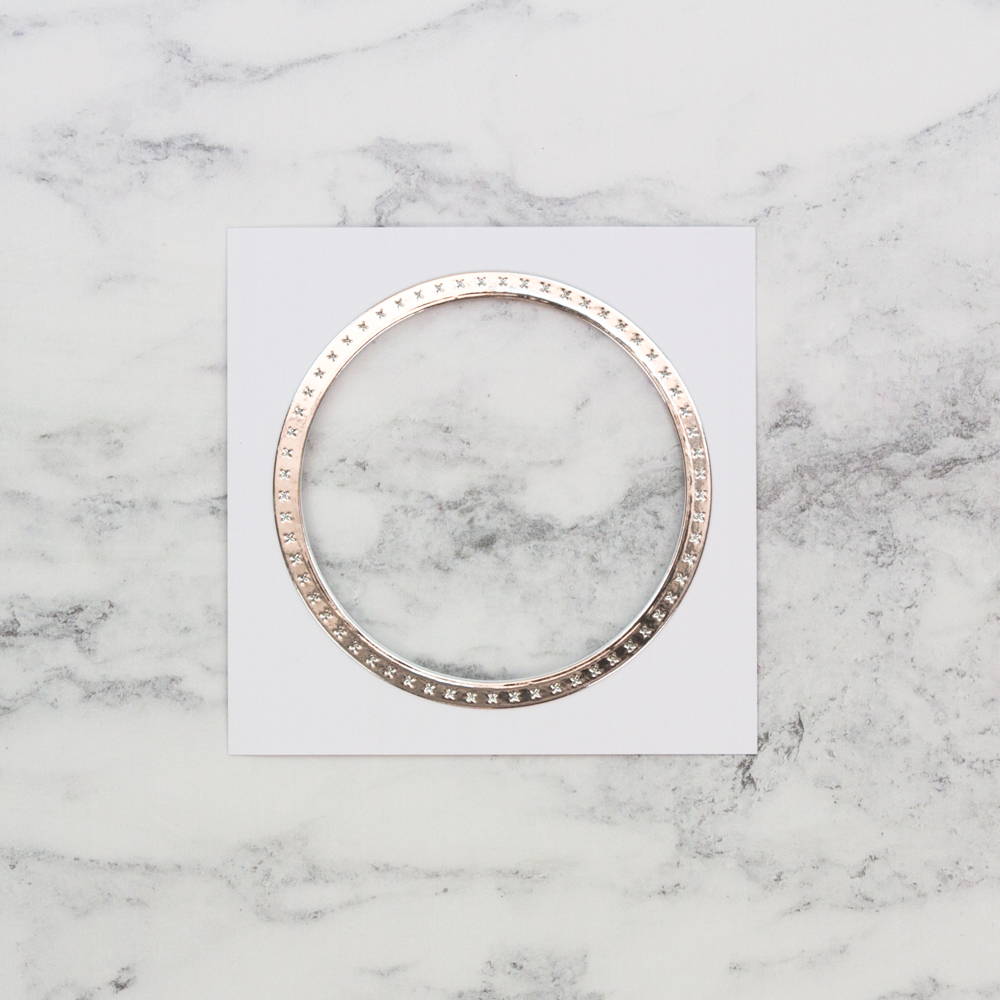 Cut the 3rd size stitched circle from Chrome Silver card, cut the 4th size into the centre of it to make a frame, glue the frame around the aperture.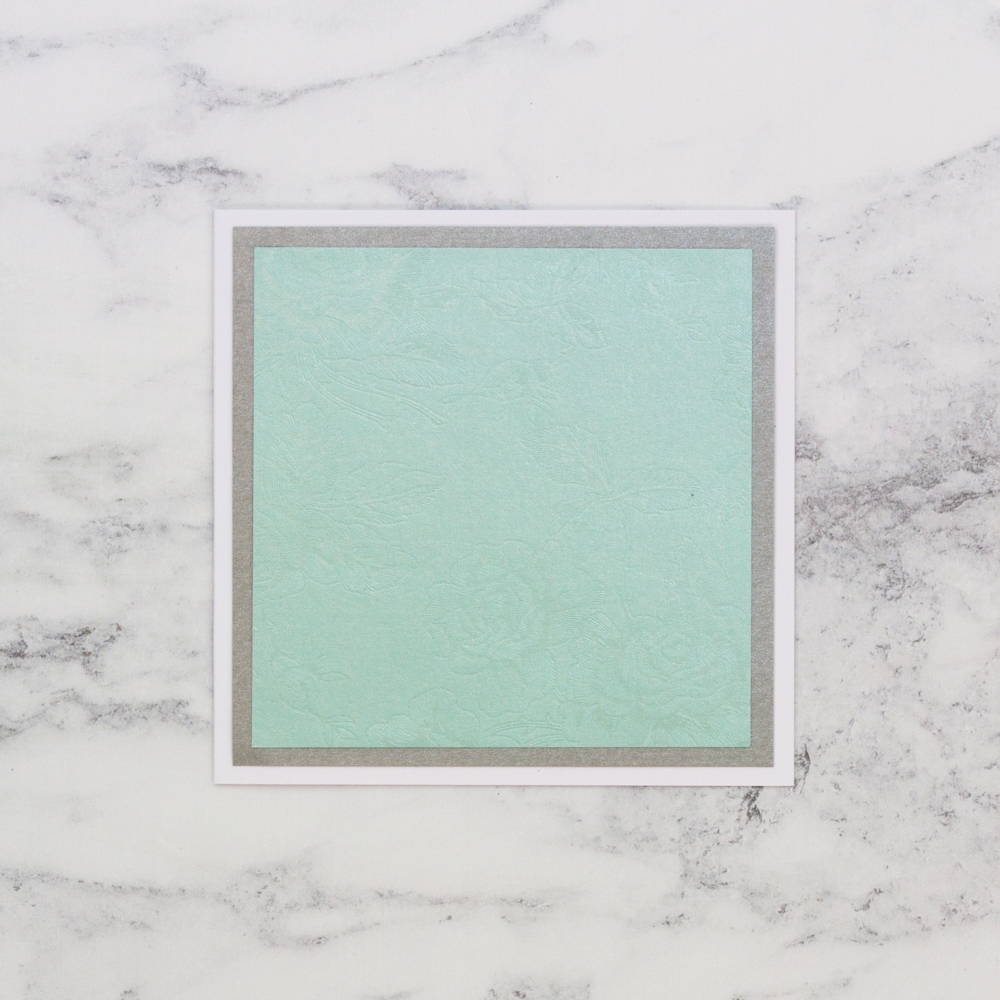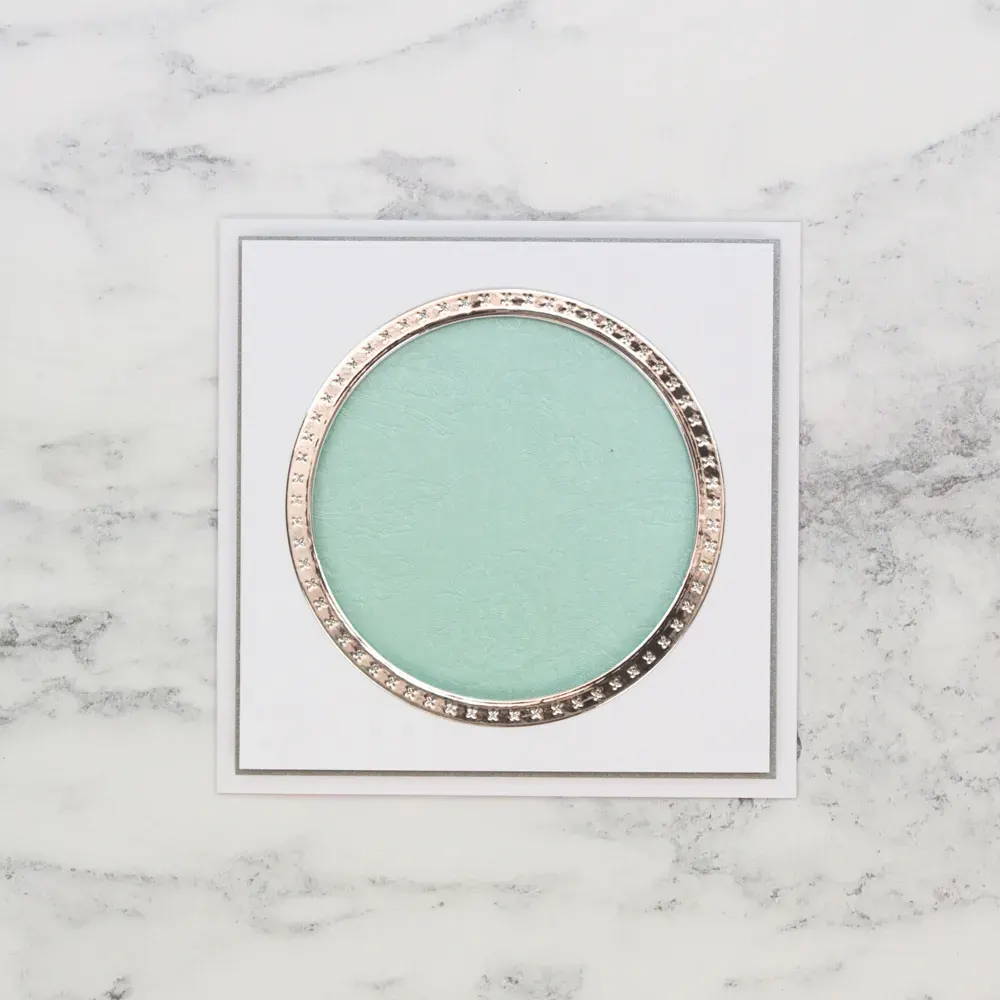 Take your 6"x 6" card blank, add a 5 ¼" x 5 ¼" Luna Silver layer followed by a 5" x 5" layer in Duck Egg Toile then using 3d foam attach your card layers and frame in place centrally.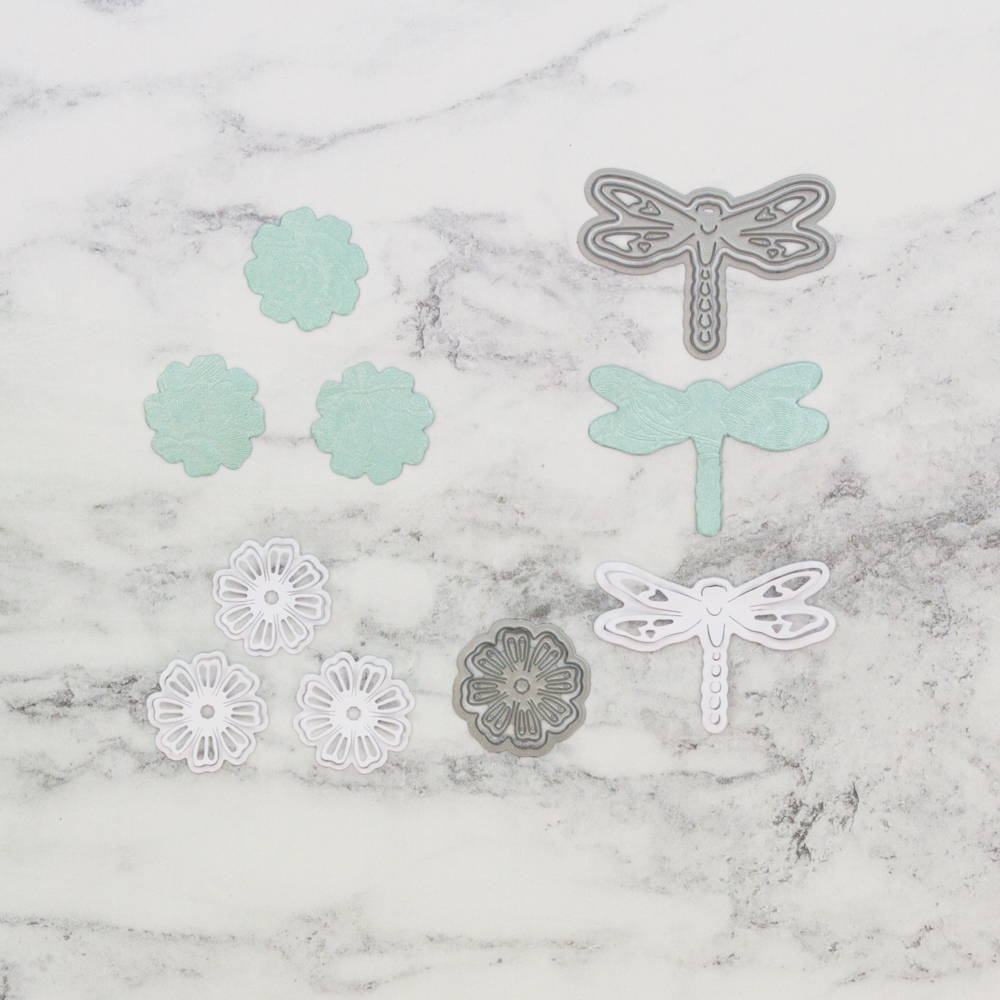 Die-cut the dragonfly and flowers from white card and cut a backing plate using just the outer edge die from Duck Egg Toile, layer these together and attach to the frame using 3d foam pads.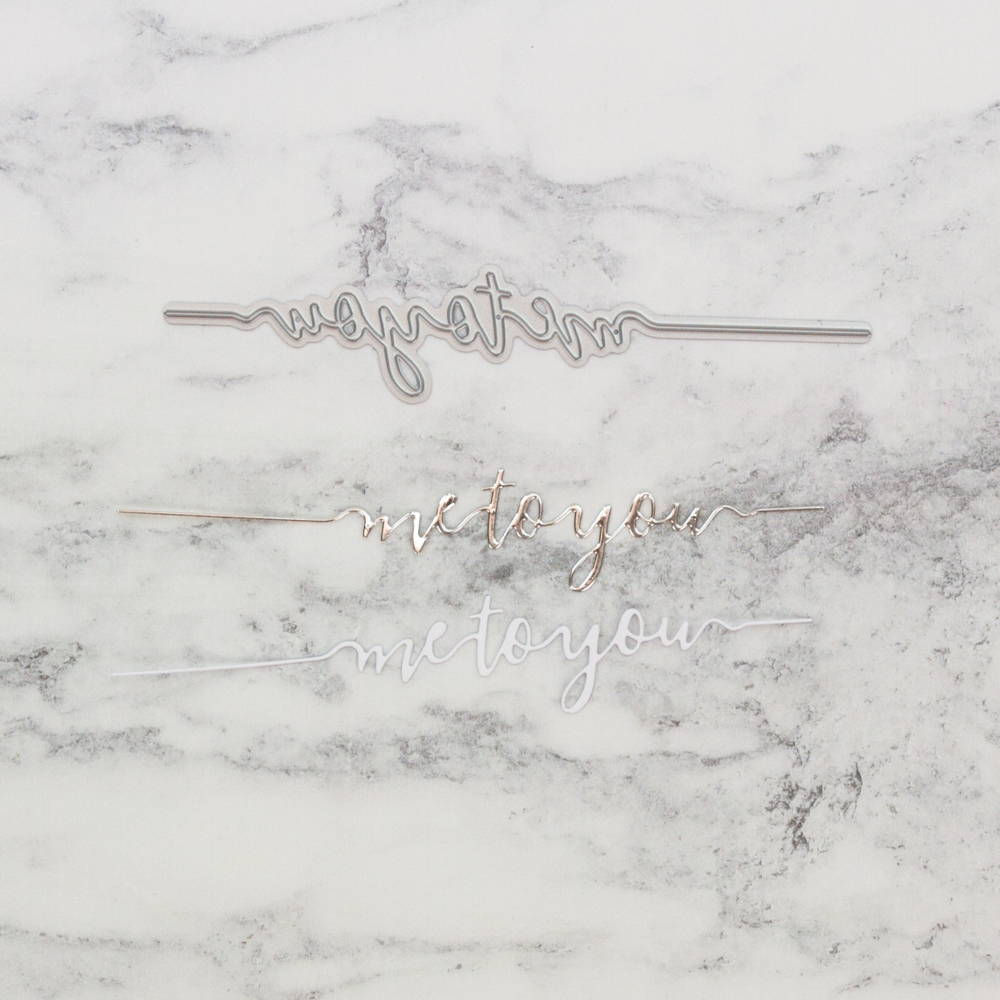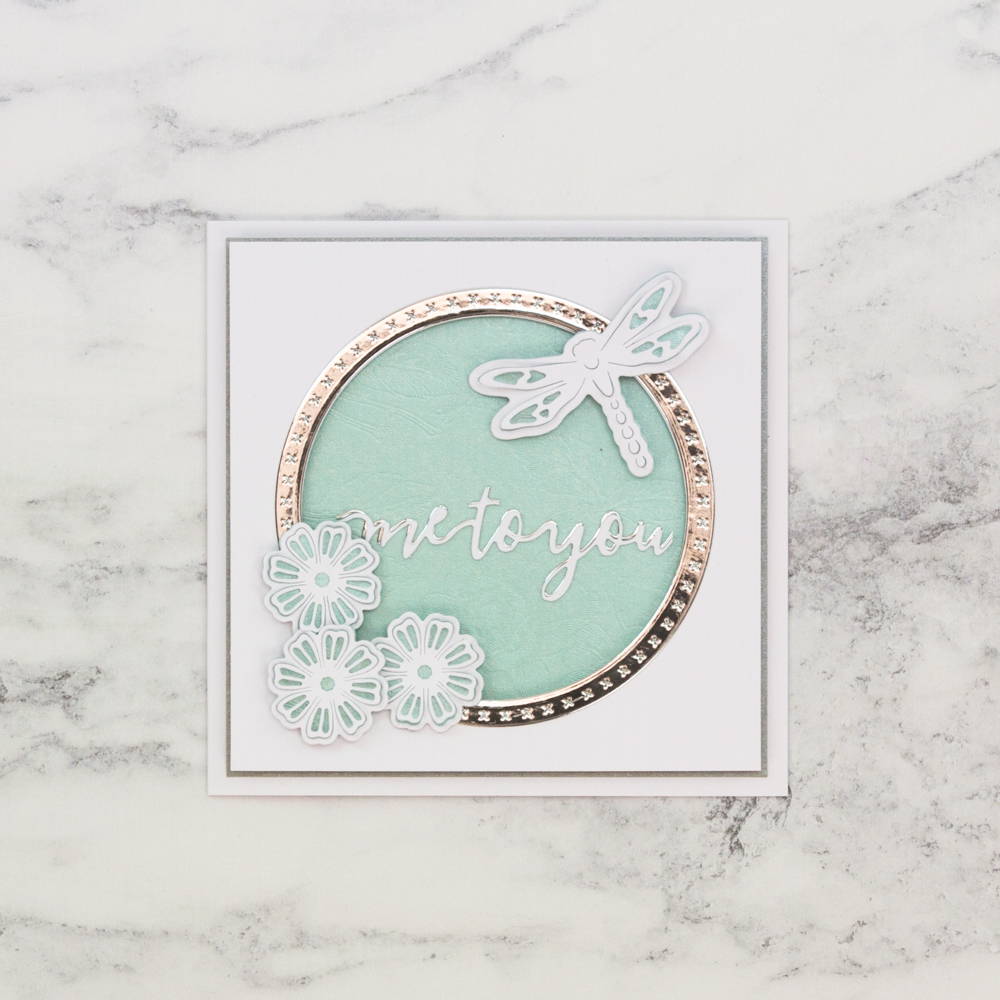 Cut your Me to You sentiment from White and Chrome Silver, layer together creating a drop shadow, trim slightly and glue to your aperture.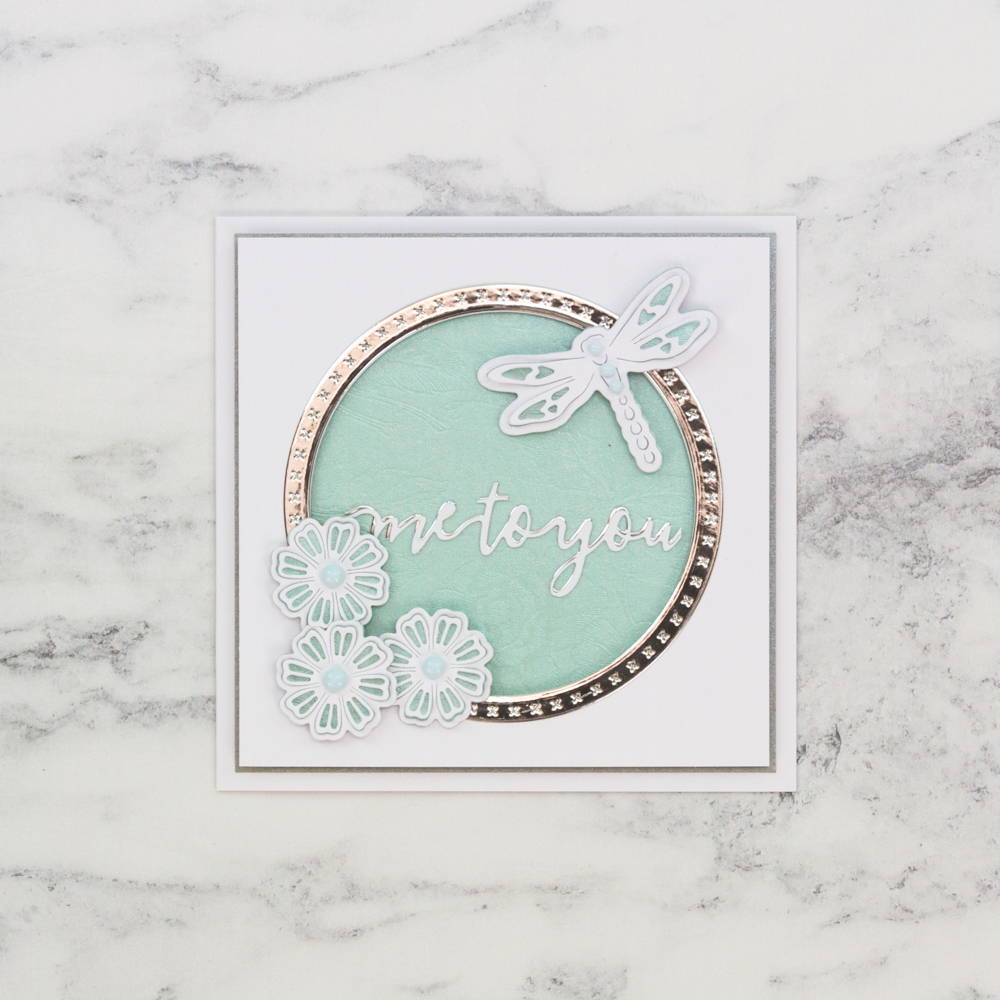 Add Duck Egg Blue Crystal Drops to flower centres and Dragonfly body.
---
Thank you for joining us for this step by step tutorial, if you haven't already purchased the Tonic Project Pack for this card, then click the link here and visit the collection where you'll find this pack and two more, perfect for creating the perfect Mothers Day card.