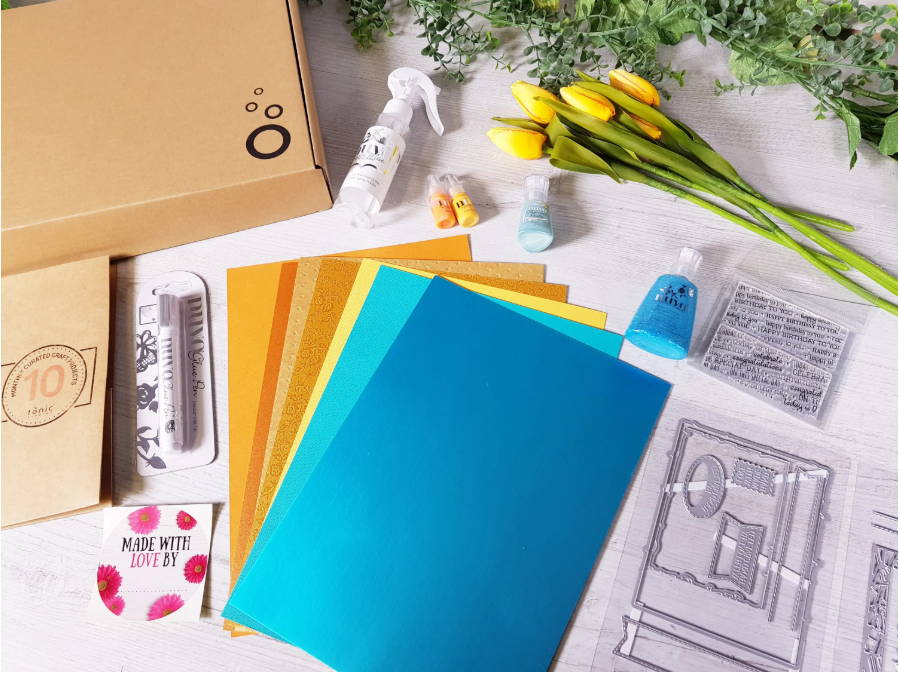 Tonic Craft Kit 10 includes a fantastic collection of your favourite Nuvo and Craft Perfect products in a summer palette of golden yellows, bold oranges and bright blues. Your Alphabet Frame die set enables you to creative gorgeous personalised frames, perfect for adorning with a loved one's name, and decorate with the stamps for even more project possibilities! Your Kit contains an exclusive new Glitter Accents colour and a stunning new Mirror Card from our Trends collection!

Your Tonic Craft Kit 10 contains:

Exclusive - Alphabet Frame Die Set (10 Dies)
Exclusive - Celebrations Stamp Set (7 Stamps)
9028e - Weave Textured - Marigold Yellow
9040e - Weave Textured - Ocean Blue
9072e - Weave Textured - Pumpkin Orange
9476e - Pearlescent Card - Cosmic Copper
9501e - Speciality Papers - Old Leather Armchair
9796e - Speciality Card - Honey Gold Roses
9829e - Mirror Card - Silky Sky
941n - Glitter Accents - Atlantic Drift
1011n - Mini Crystal Drop - English Mustard
1019n - Mini Crystal Drop - Ripened Pumpkin
1213n - Shimmer Powder - Atlantis Burst
879n - Light Mist Spray Bottle
203n - Nuvo Medium Glue Pen
203e - 18mm Craft Knife (Surprise Gift)
Tonic Craft Kit Sticker (Free Gift)

Benefits Of The Tonic Craft Kit
Tonic Craft Kit 10 - Alphabet Frame Reveal
Subscribing to the Tonic Craft Kit is easy!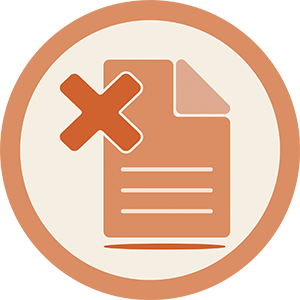 No Contracts, Cancel Anytime
You can choose from our One Off Purchase, Monthly Subscription or Quarterly Subscription. With all of these subscriptions you can cancel at anytime. When you subscribe you can get the kit for as little as £30*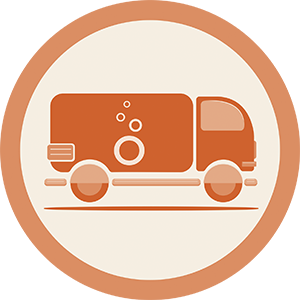 Free UK delivery on our Subscriptions
Our warehouse team carefully packs and sends the most recent Tonic Craft Kit via Royal Mail. We always dispatch in the first week of the month and you should receive your kit within 2 working days of dispatch (UK Orders)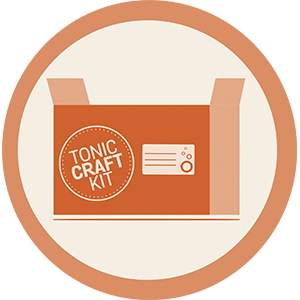 Tonic Craft Kit Contents
You can see whats in each kit by going to the latest kit page on the homepage. This gives you an itemized list of exactly what will be arriving with you. Each kit comes with an Exclusive Die and Stamp set, Nuvo products, Craft Perfect papers/cardstock as well much more.