Tonic Craft Kit 30 - Spring Sentiments

No Commitments, No Contract, Cancel Anytime
We dispatch our Tonic Craft Kits in the first week of the month regardless of first purchase date.
We ship all of our Tonic Craft Kits with Royal Mail to all parts of the world. For USA orders click here
The pricing of our Tonic Craft Kit's start from as little as £30*
Watch The Live Unboxing Here
Tonic Craft Kit 30 features a stunning collection of exclusive floral sentiment dies & stamps in flourishing designs. Kit 30 also lets you be the first to try our brand new Nuvo Crackle Paste, that once applied breaks up when dry, to create gorgeously distressed textures.
Your Kit will include a sunny selection of coordinated Craft Perfect Classic, Speciality Card & Paper in fresh tones. An elegant array of Nuvo embellishments & mediums in complementary colours including a Nuvo Alcohol Marker Pen, Aqua Flow Pen, Mini Crystal Drop and pot of Gemstones will also be part of your Tonic Craft Kit 30!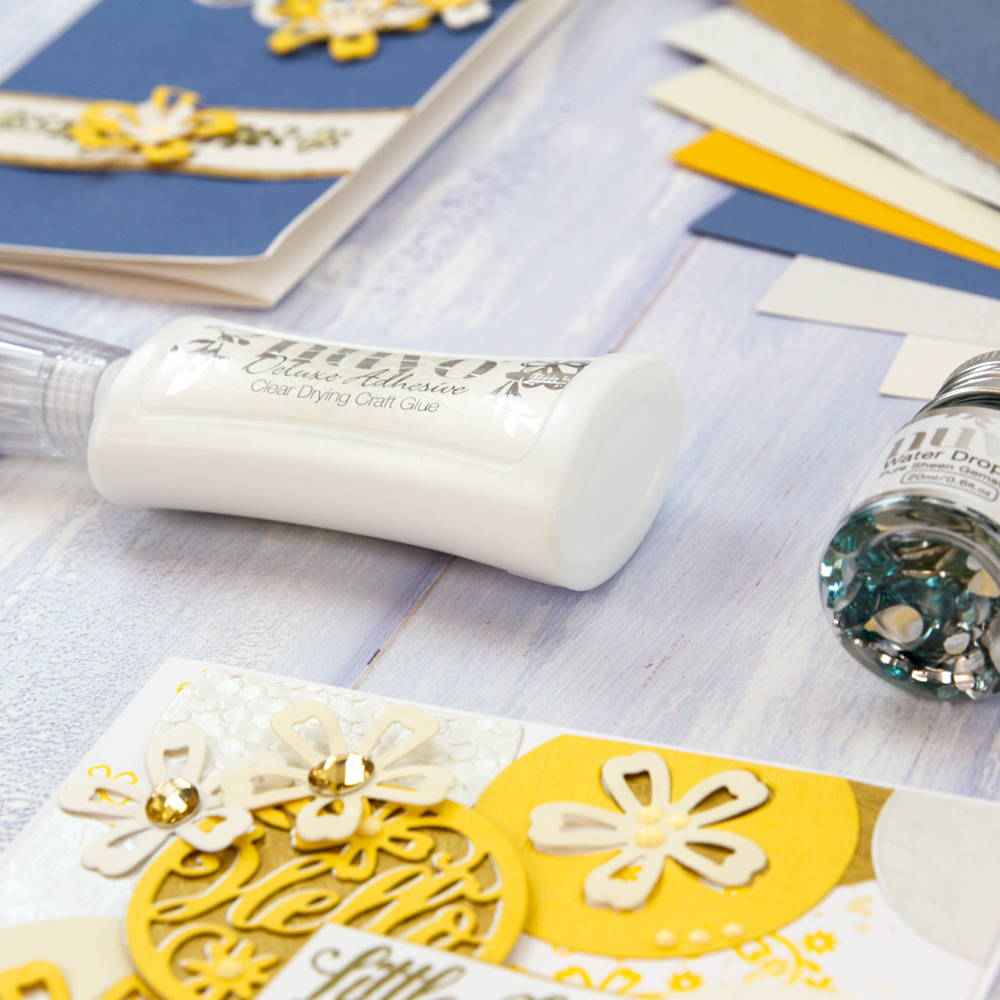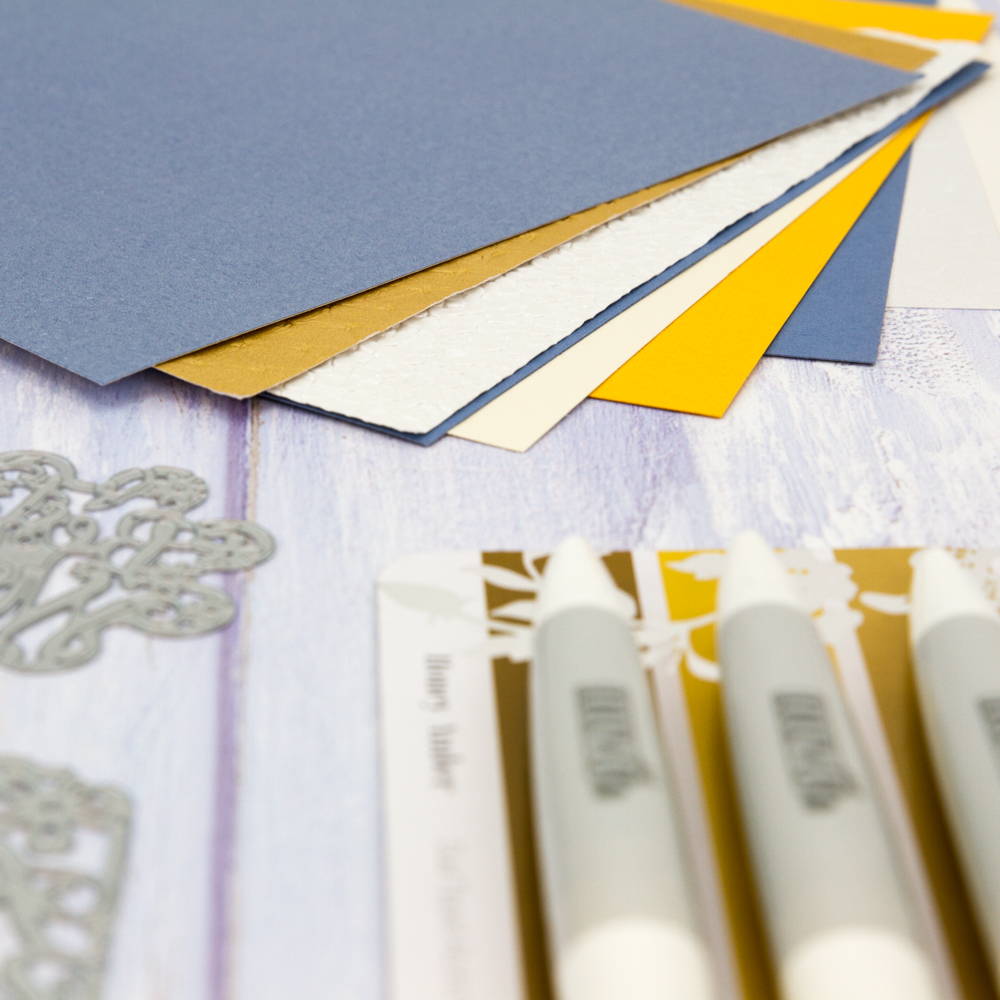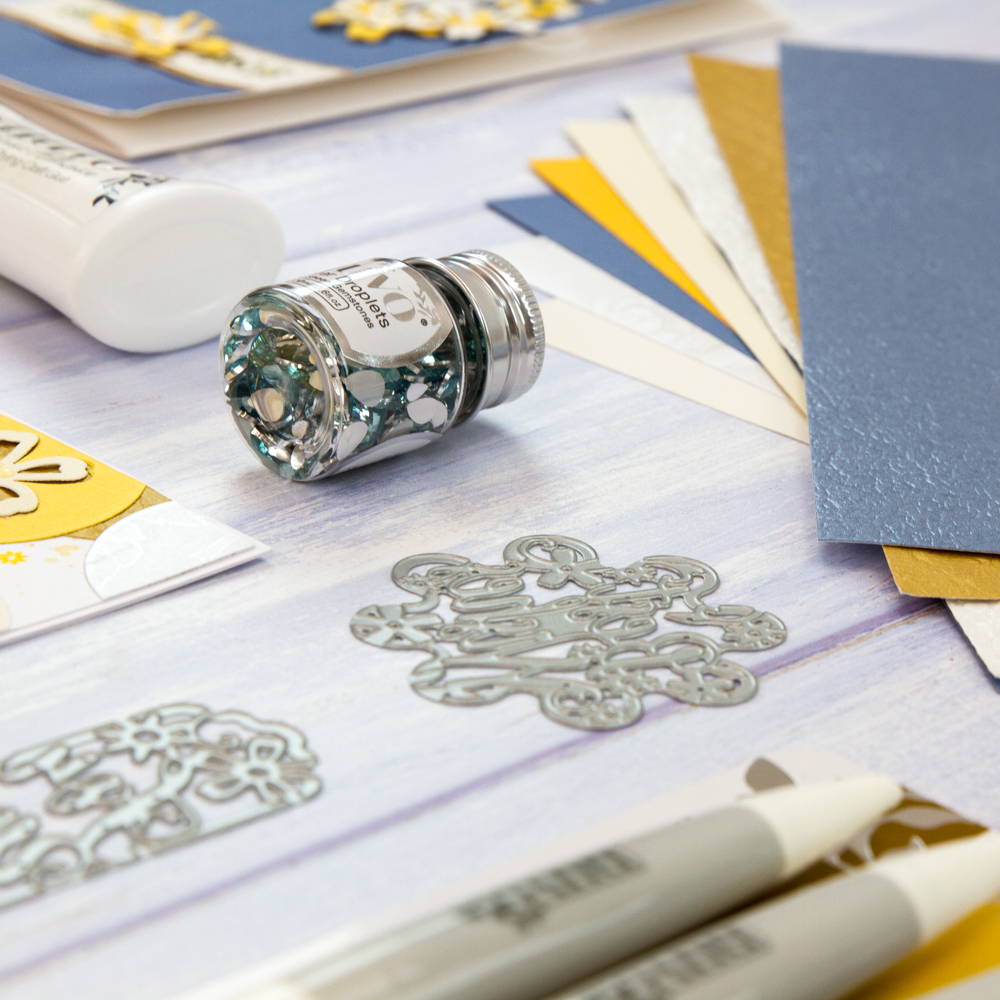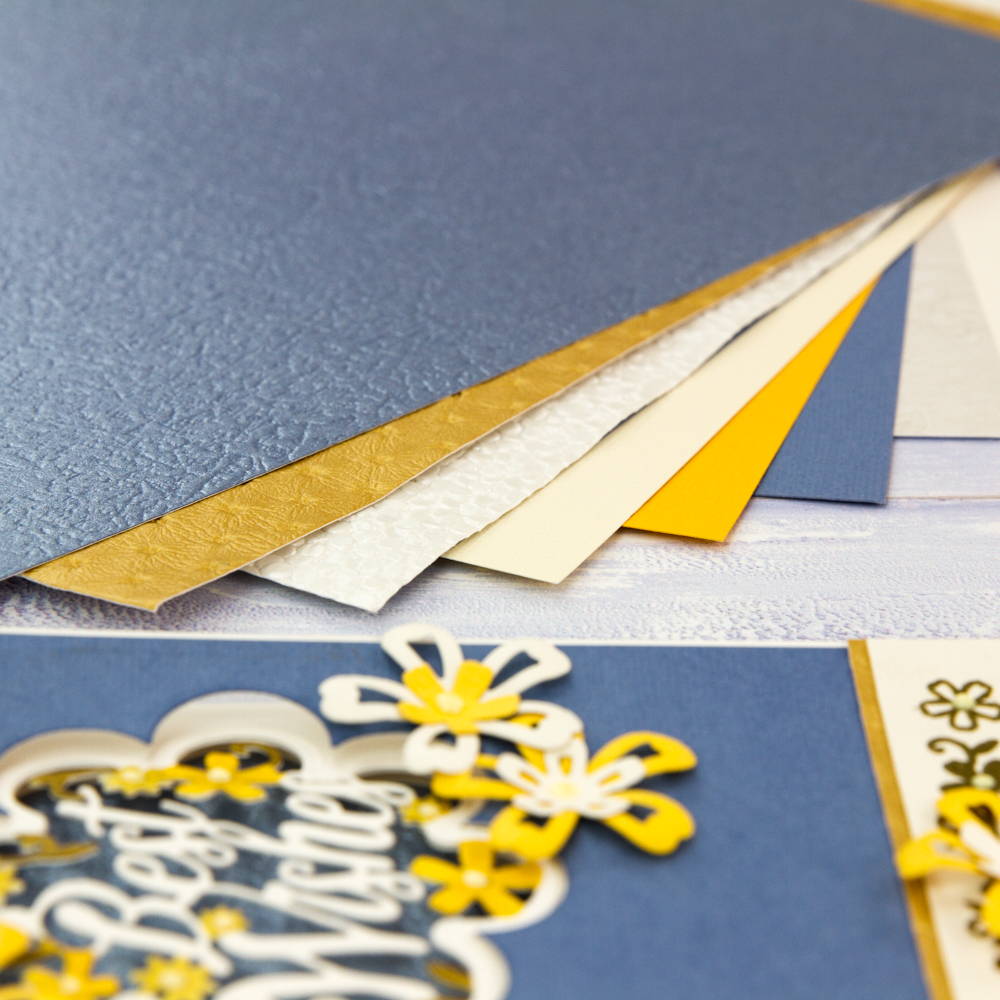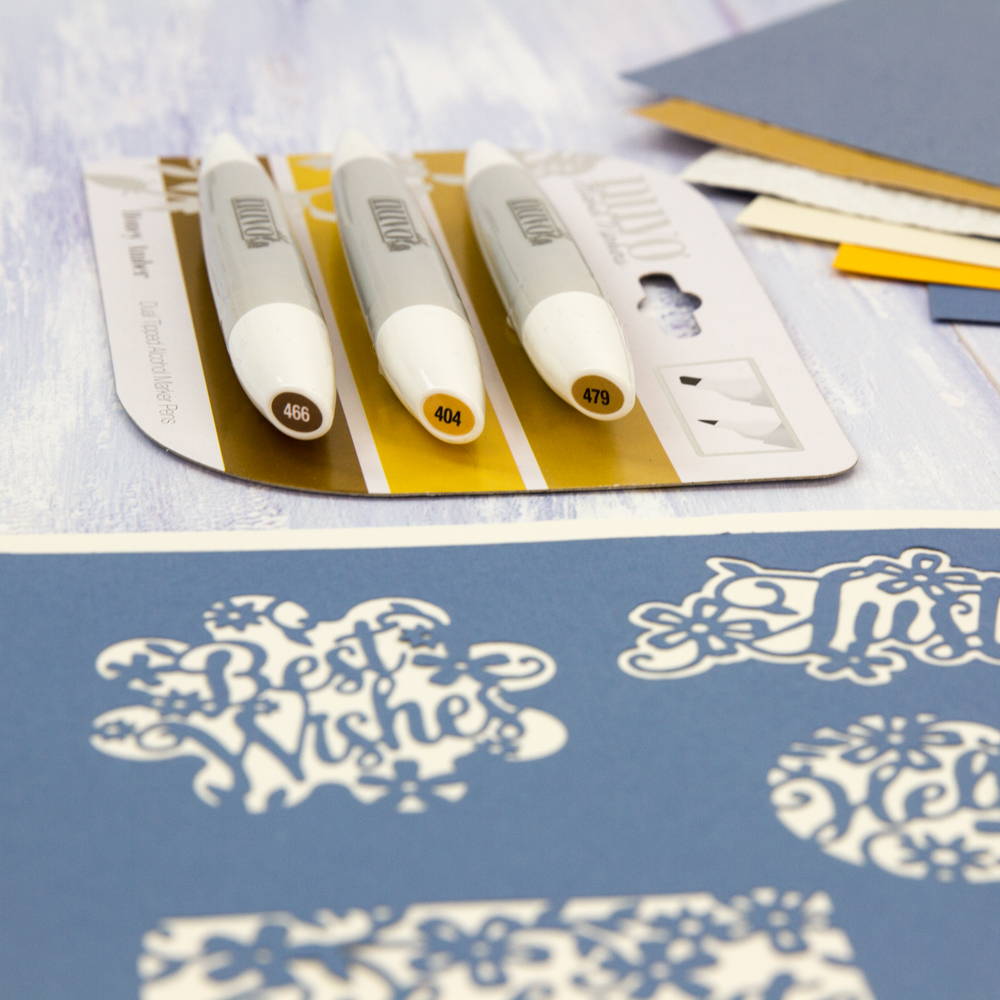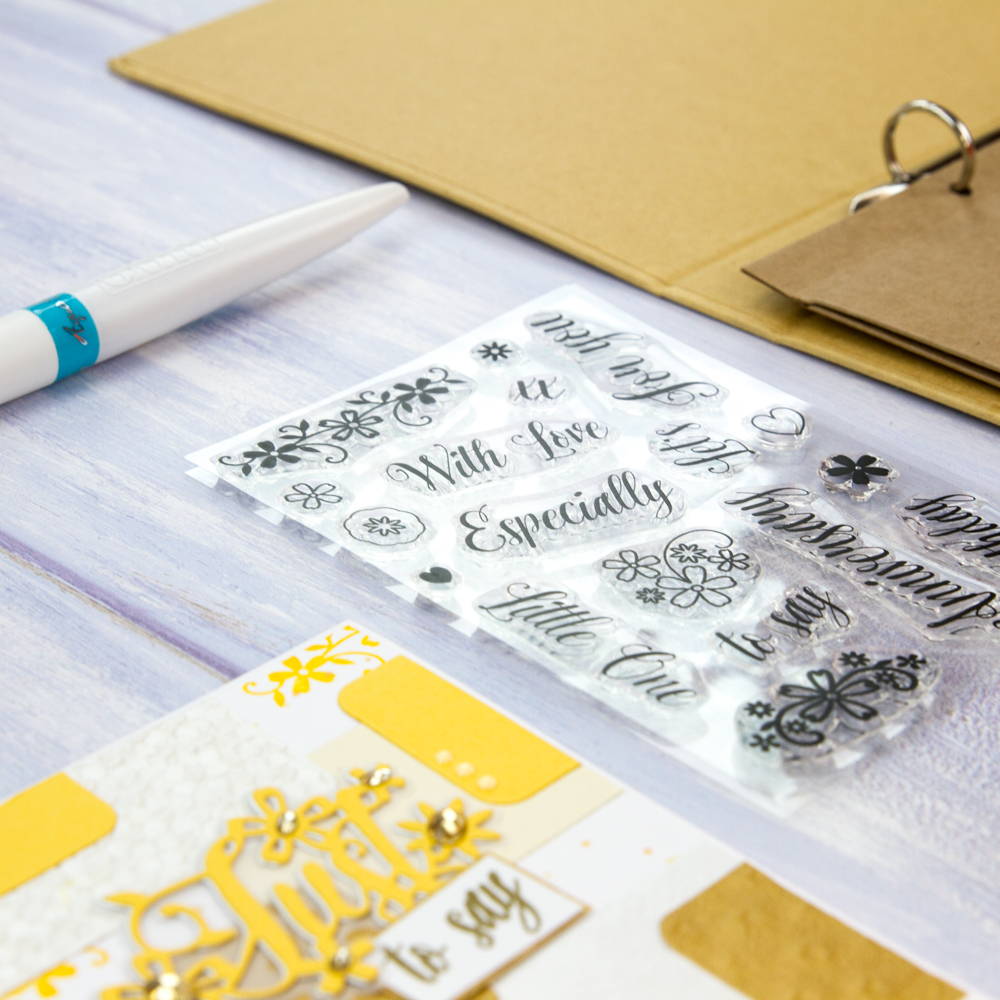 Exclusive - Spring Sentiment Die Set – 13 Dies
Exclusive - Spring Sentiment Stamp Set – 18 Stamps
9014E - Classic Card – Cream – 1 Sheet
9015E - Classic Card – Ivory White – 1 Sheet
9028E - Classic Card – Marigold Yellow – 1 Sheet
9050E - Classic Card – Denim Blue – 1 Sheet
9823E - Speciality Card – Ivory Toile – 1 Sheet
9840E - Speciality Card – Ice Grey Glacier – 1 Sheet
9796E - Speciality Paper – Old Leather Armchair – 1 Sheet
9809E - Speciality Paper – Freshwater Pearls – 1 Sheet
324N - Nuvo Alcohol Marker Pens – Honey Amber – 3 Pack
897N - Nuvo Aqua Flow Pen – Ocean Air – 1 Pen
200N - Nuvo Deluxe Adhesive
1404N/1406N - Pure Sheen Gemstones – Water Droplets or Golden Ovals
2966N - Mini Crystal Drop – Buttermilk
2967N - Mini Crackle Paste – Ivory Coast
Exclusive – Craft Kit Binder
Exclusive – Craft Kit Sticker