Tonic Craft Kit 31 - Tropical Paradise

No Commitments, No Contract, Cancel Anytime
We dispatch our Tonic Craft Kits in the first week of the month regardless of first purchase date.
We ship all of our Tonic Craft Kits with Royal Mail to all parts of the world. For USA orders click here
The pricing of our Tonic Craft Kit's start from as little as £30*
Get your first look at our first Tonic Trend of 2020 in this month's Tonic Craft Kit. Sample tropical delights and exotic pallets in a vibrant collection of Nuvo, Craft Perfect and Tonic products sent to your door.
Create striking designs with the exclusive Tropical Strip Die Set, and Send the Warmest Wishes with its accompanying sentiment die set, only available in the Tonic Craft Kit.
Your kit contains a colour coordinated selection of cardstock in various textures and finishes including our brand new Iridescent, Pearlescent, Mirror, Classic and Speciality. Alongside your Craft, Perfect Cardstock is an idyllic array of Nuvo that includes Glacier Paste, Nuvo Drops, and Mica Mist.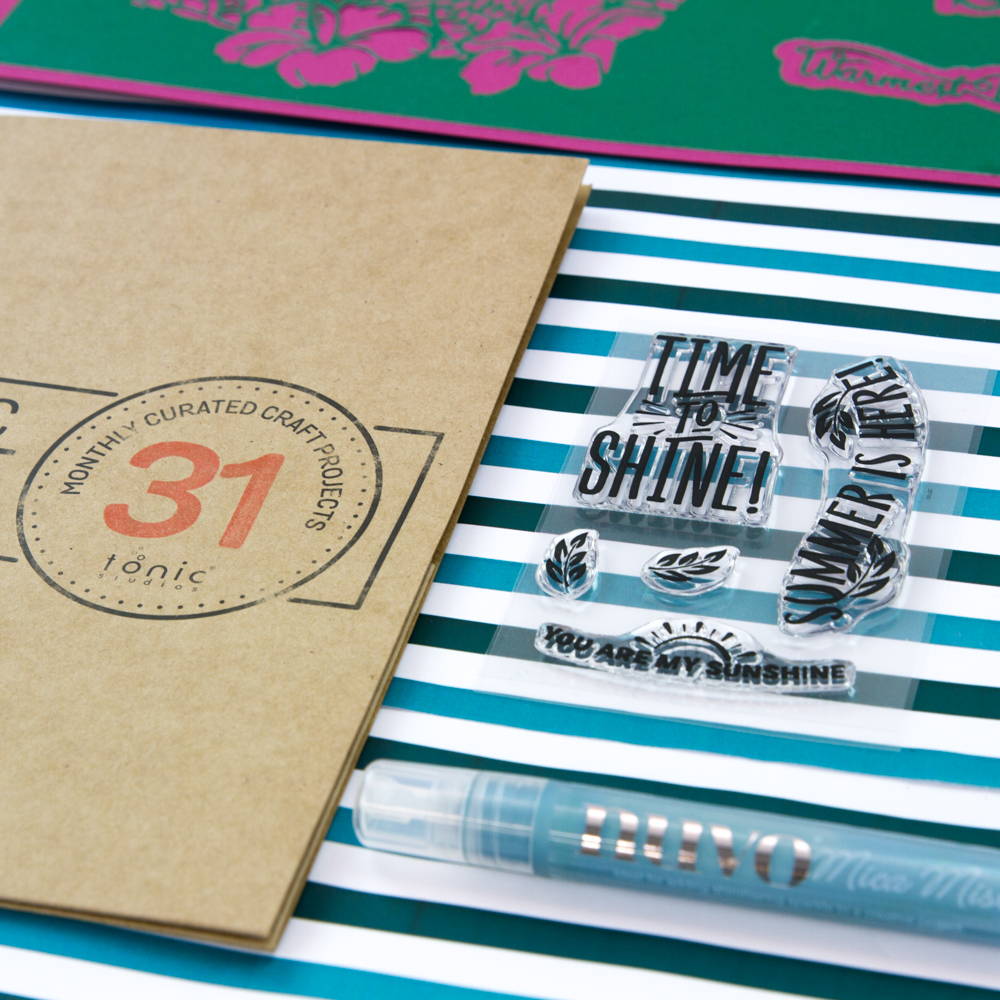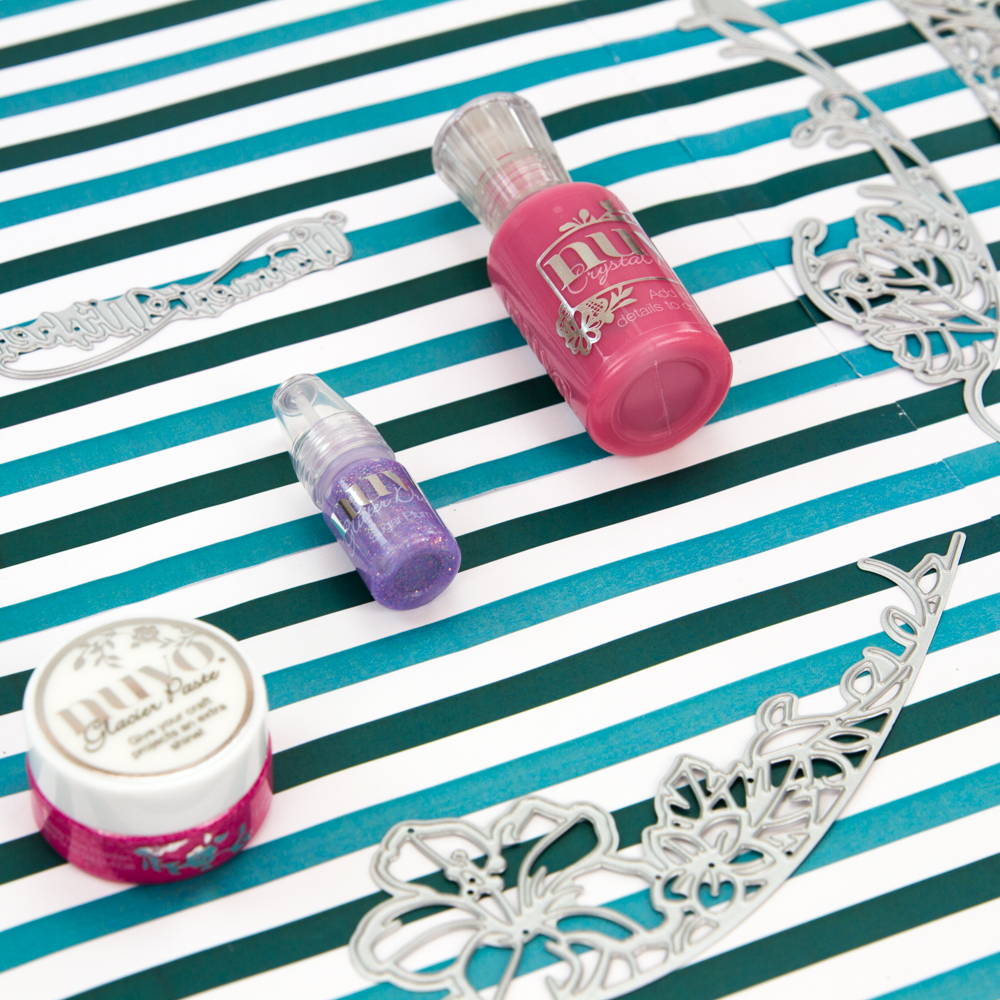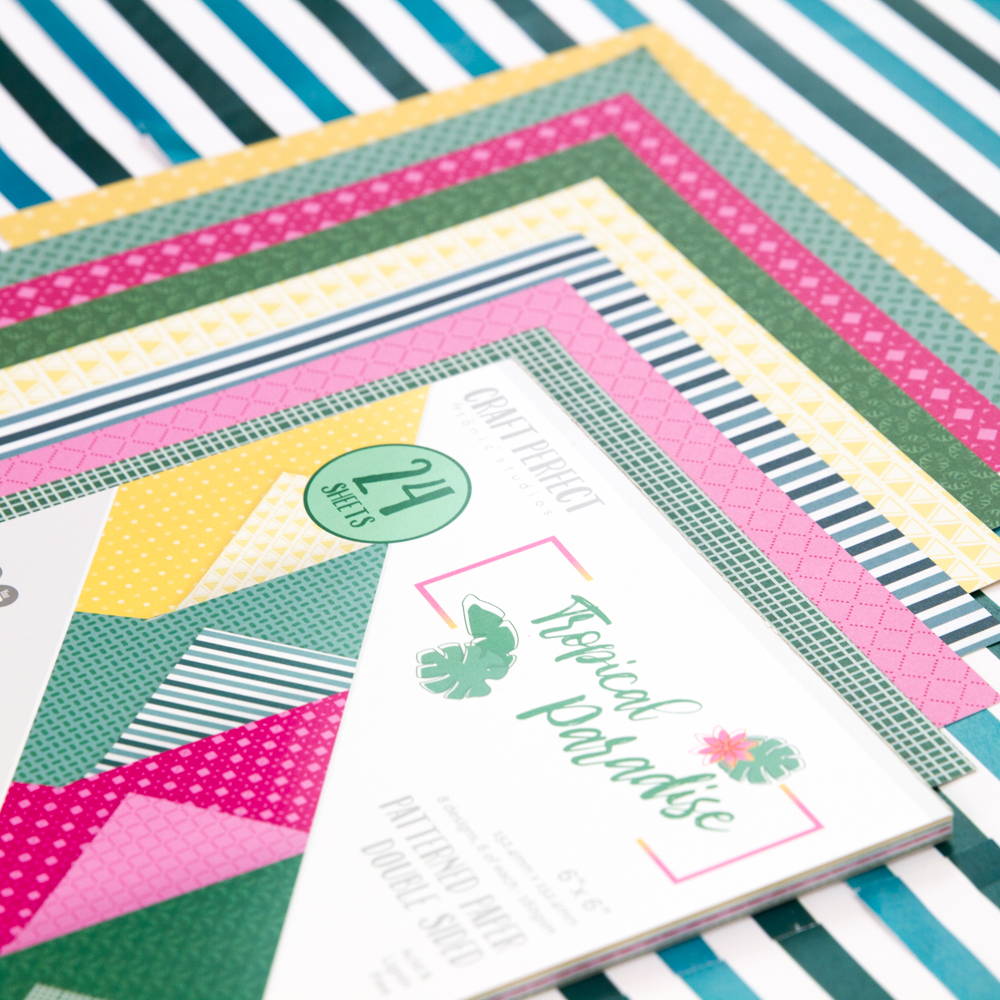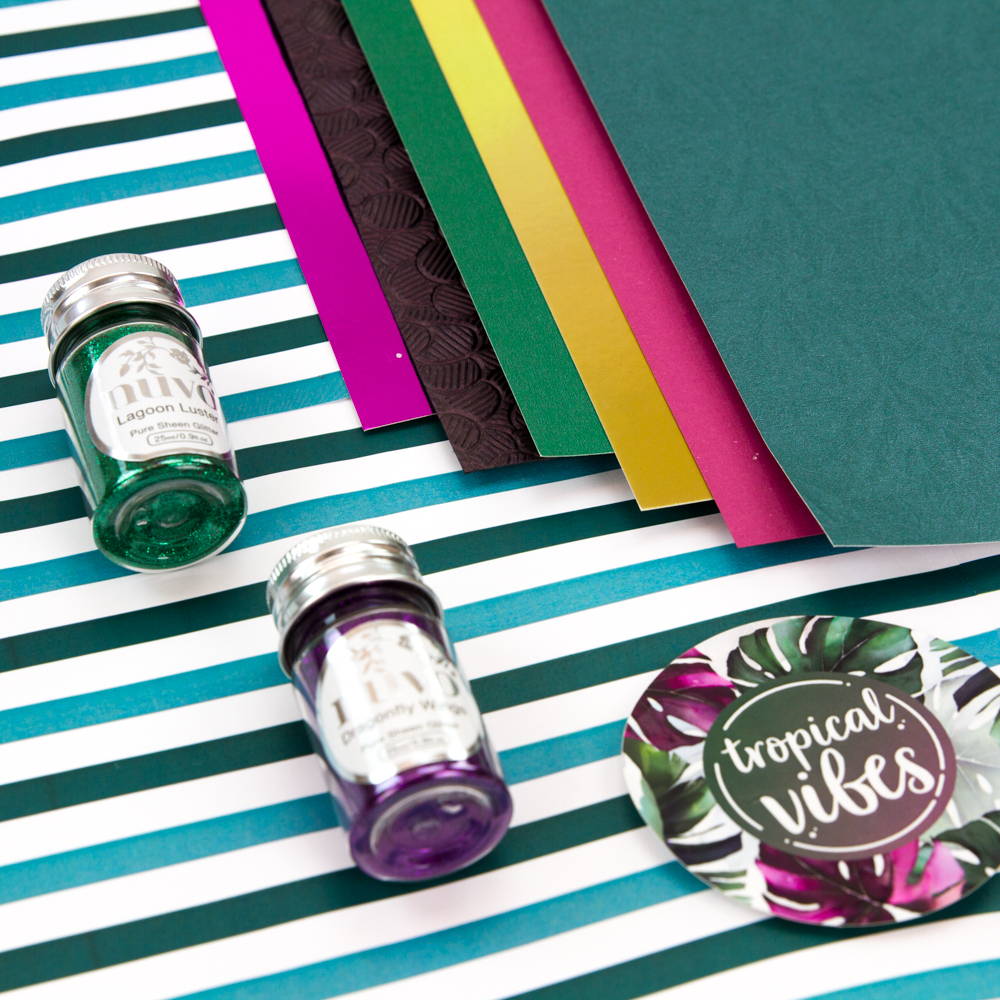 Exclusive – Tropical Strip Die Set – 2901E – 9 Dies
Exclusive – Tropical Stamp Set – 2901E – 5 Stamps
Classic Card – Raspberry Pink – 9059E
Pearlescent Card – Palm Tree – 9516E
Iridescent Mirror Card – Inca Gold – 9784E
Mirror Card – Magnificent Magenta – 9730E
Speciality Card – Jungle Fever – 9847E
Speciality Paper – Tropical Nights – 9888E
6 X 6 Printed Book – Tropical Paradise – 9380E
Glitter Marker – Wild Mulberry – 194N
Pure Sheen Collection – Tropical Paradise – 307N
Nuvo Crystal Drop – Party Pink – 690N
Mini Glitter Drop – Sugar Plum – 2969N
Mini Glacier Paste – Mambo Melon - 2970N
Mini Mica Mist – Pampas Grass – 2971N
Exclusive – Craft Kit Sticker