THIS MONTH'S KIT HAS SOLD OUT

Tonic Craft Kit 32 – My Memory Book Wallet

No Commitments, No Contract, Cancel Anytime
We dispatch our Tonic Craft Kits in the first week of the month regardless of first purchase date.
We ship all of our Tonic Craft Kits with Royal Mail to all parts of the world.
The pricing of our Tonic Craft Kit's start from as little as £30*
Take care of your treasured Memories with Tonic Craft Kit 32's My Memory Book Wallet Die and Stamp Set. Delivered to your door, will be everything you need to create projects and albums worthy of showcasing your most cherished keepsakes, including the exclusive 14 piece, My Memory Book Wallet Die Set and 11 coordinating sentiment stamps.
You'll receive a vibrant selection of quality Craft Perfect cardstock in stunning pastel textures and finishes, along with beautiful Nuvo embellishments and mediums, that bring your designs to life. Finally, we have included an exclusive Tonic Craft Kit Sticker, and limited edition Nuvo notebook, to keep your crafting measurements and ideas in one place.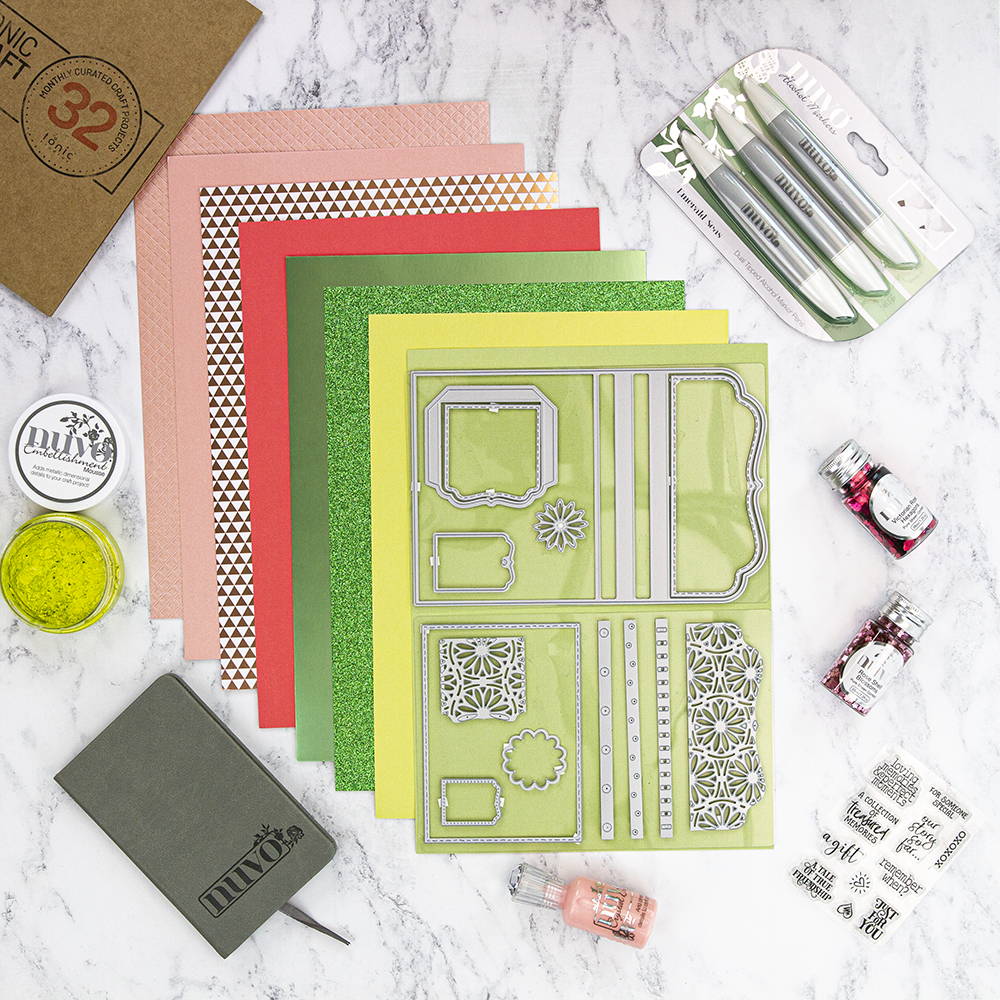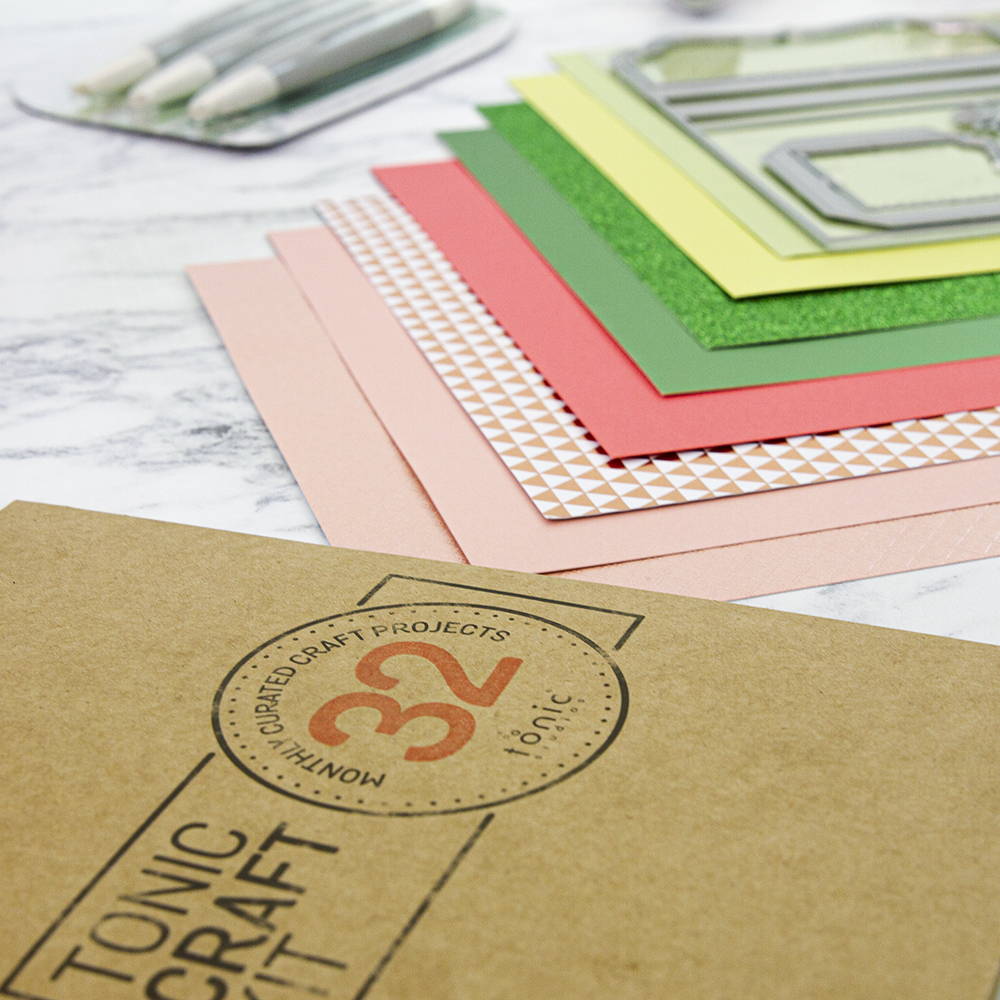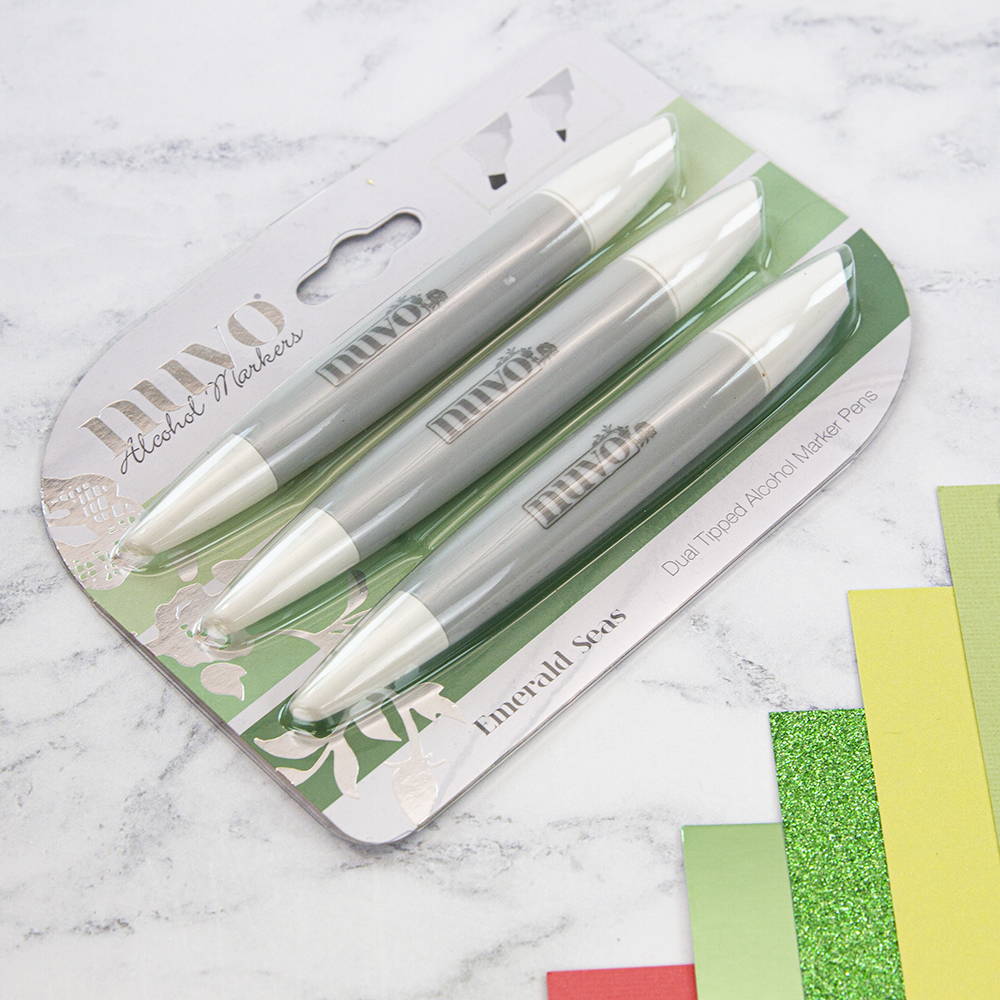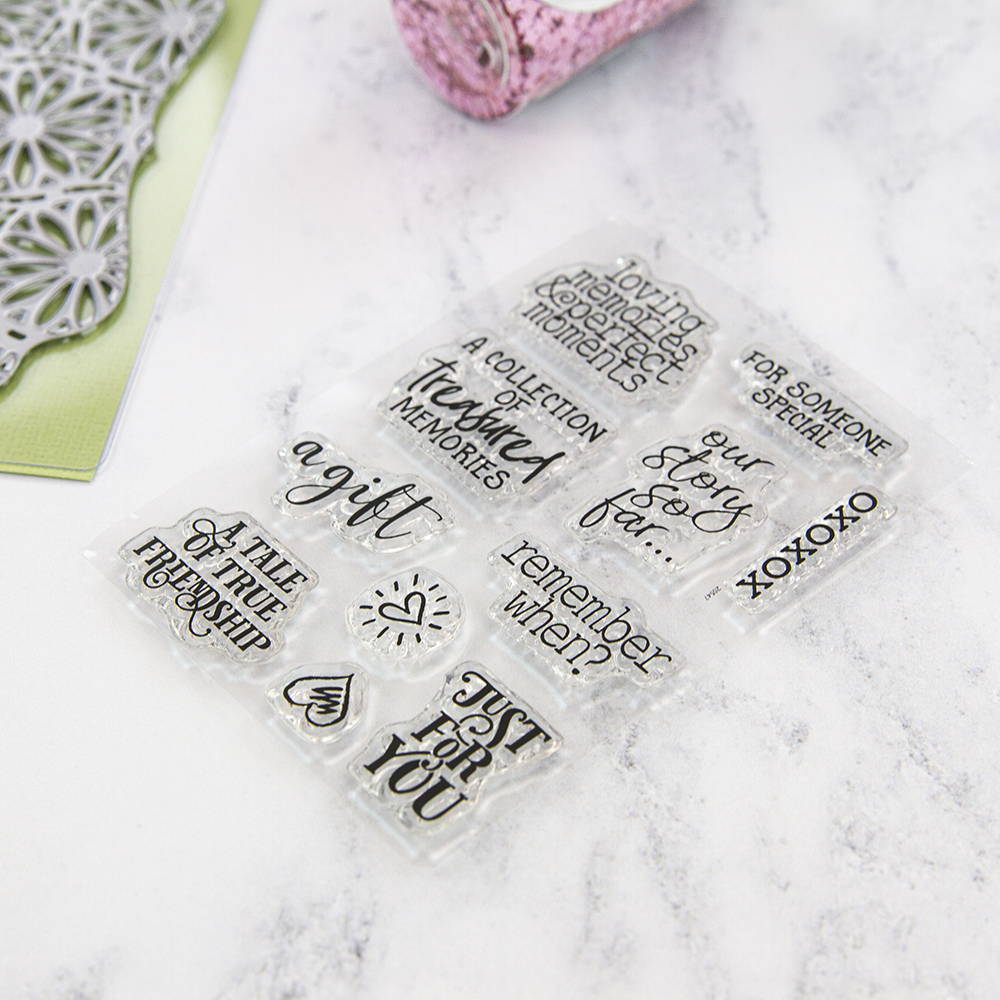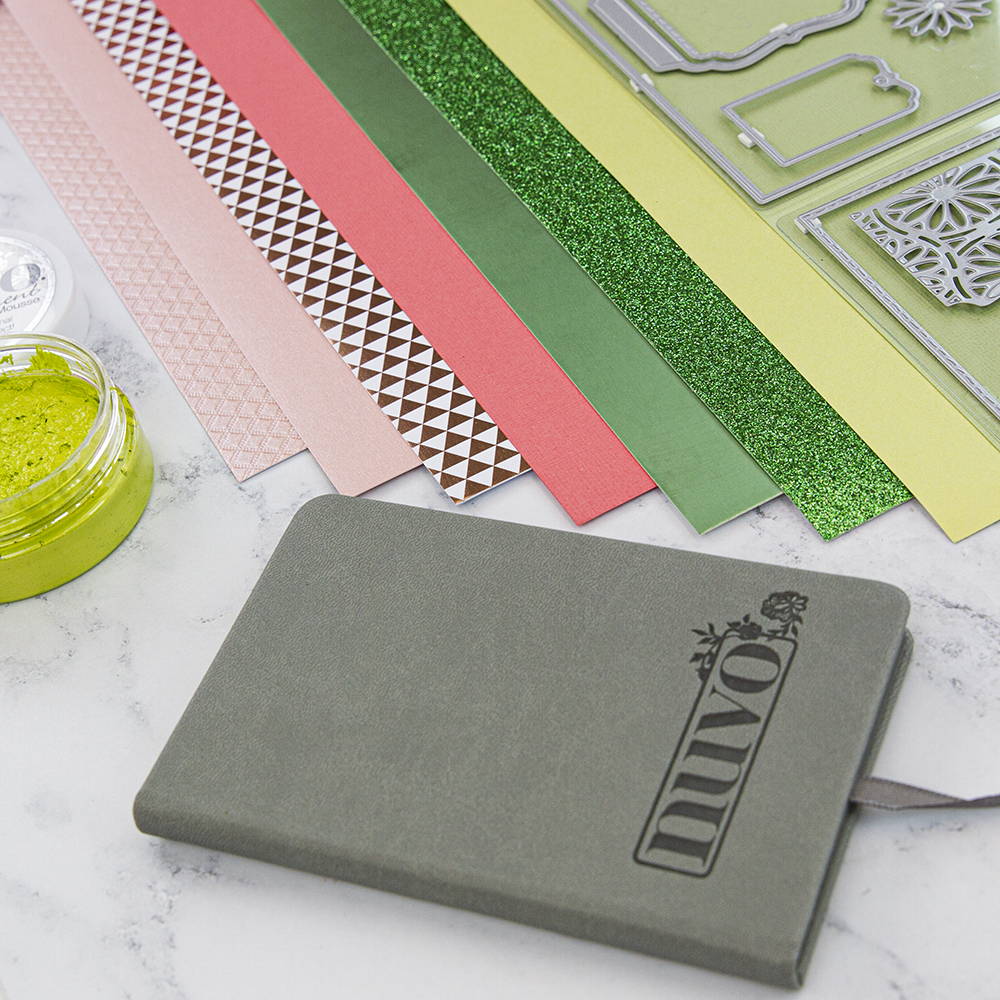 Exclusive – My Memory Wallet Die Set (14 Dies)
Exclusive –My Memory Wallet Stamp Set (11 Stamps)
9031E - Classic Card – Pistachio Green
9063E - Classic Card – Coral Pink
9450E - Mirror Card – Smooth Mint
9502E - Pearlescent Card – Lime Light
9503E - Pearlescent Card – Blushing Pink
9842E - Specialty Card – Salmon Harlequin
9945E - Glitter Card – Lucky Shamrock
9347E - Foiled Kraft Card – Rose Gold Triangles
672N - Crystal Drop – Bubblegum Blush – Full Size
1063N or 1071N - Pure Sheen Confetti – Victorian Rose Hexagons or Rose Shell Blossom
823N - Embellishment Mousse – Citrus Green
967N - Nuvo Notebook – Grey
334N - Marker Pens – Emerald Seas - 3 Pack
Kit 32 Sticker