Slime Creator is a UK based company that thrives on the excitement of Slime. From big projects to small batches, we want to be there every step of the way. Our dedicated team of Slime experts have developed a special formula that allows you to get perfect Slime every-time.
Many of our staff have children, and we know how having fun activities that inspire creativity are not always easy to find. With Slime you have an activity the whole family can enjoy.
With Slime Creator our team wanted to create a range of products that were easy to understand and safe to use. Our engineers and designers have used their expertise not only as product creators but also as parents.
---
---
We make slime as easy as...

Add your desired base to a clean bowl.

Add Magic Activator to your selected base.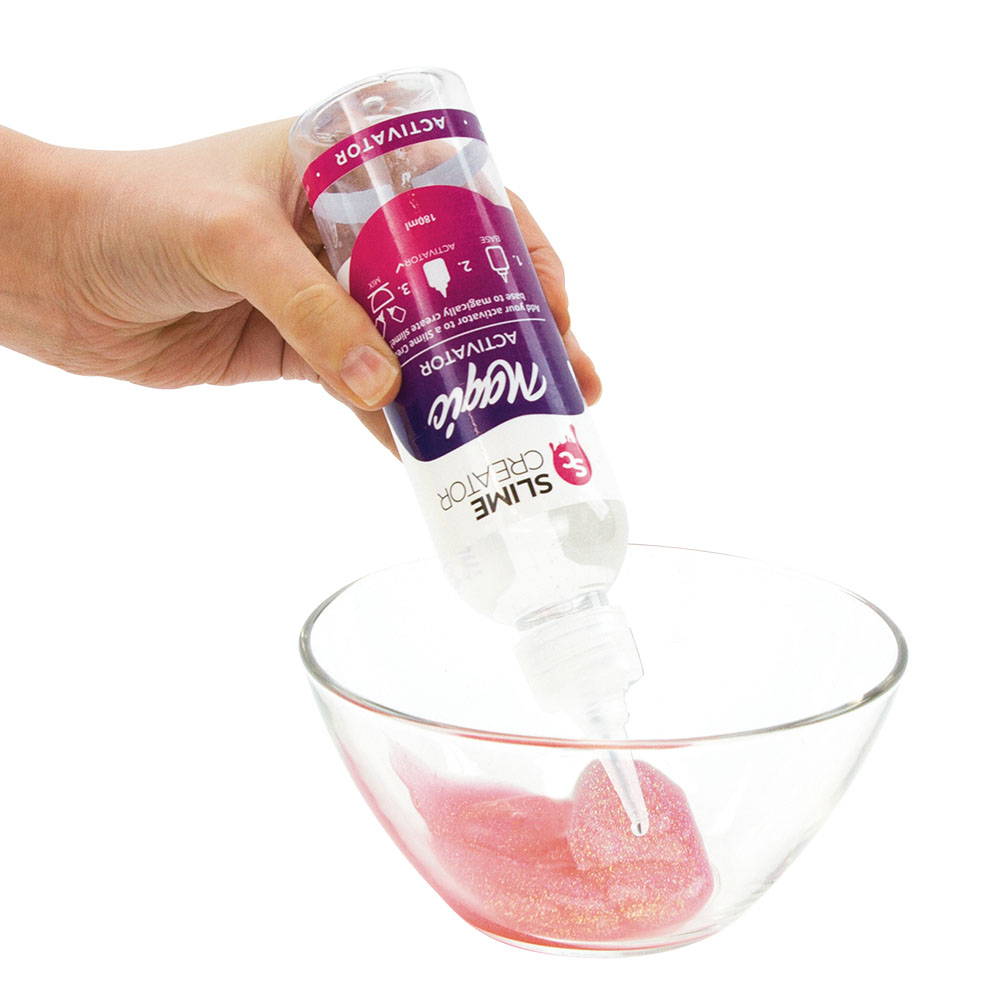 Mix and watch your slime form like magic!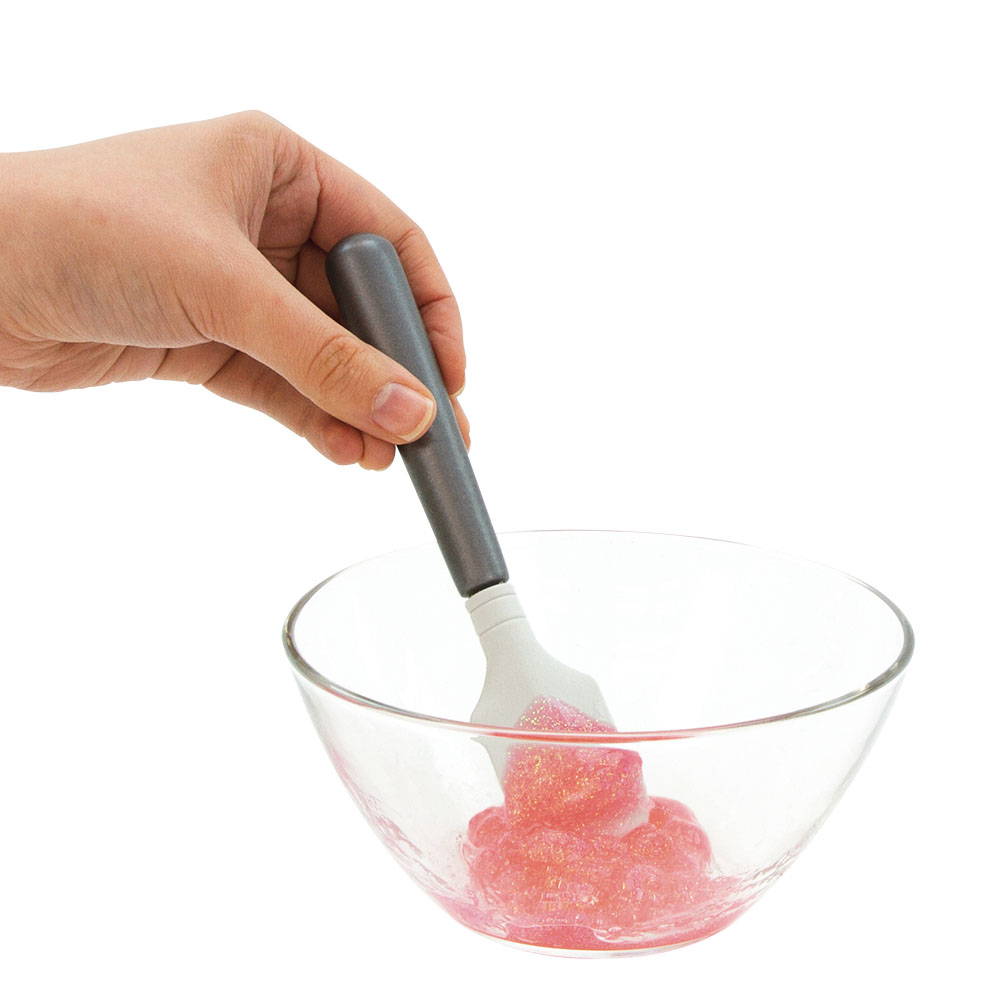 ---
Check out our video tutorials!
We have a team of in house slime experts at your disposal! We want to make slime creations
as easy as possible for you. See how easy it is to make slime with Slime Creator.
---
Answer: Yes, our Slime is Safe! We have all of our products tested to the highest standards to ensure that you and your children are as safe as possible.
For Slime, the key item to consider is the Activator, or in finished Slime the boron content of the completed product. Some consumer groups have tested other brand and found their products exceed the levels of allowable boron content.
We regularly check and control our product both internally and with independent UK testing laboratories to ensure our products conform to BS EN 71-3:2019 and EN 71-3:2019 .
Slime Creator is a alliancekursy Ltd Brand, we have been manufacturing and supply products globally for nearly 20 years and have an excellent reputation for quality and customer service. If you have any questions that are not covered here in regards to the compliance of our product please email: compliance@alliancekursy.com
Answer: Activator is the key ingredient of Slime. Activator turns the base from a runny liquid into Slime. We supply one type of Activator that can be used on many different types of slime base. The more Activator you use, the harder the Slime becomes. One bottle of Activator will turn approximately 3-4 bottles of the base into Slime.
How much Activator do I need?
Answer: All of the recipes and packaging provide a general rule on how much Activator to add to our bases. You can view our exciting recipes here
Will there be more recipes in the future?
Answer:Yes! we are always striving to come up with new and better recipes. Please subscribe to our newsletters for frequent updates. You can view our exciting recipes here

Do I have to follow the recipes exactly?
Answer: No, we want you to create weird and wonderful Slime creations! We have provided the recipes for a guideline. It is up to you to bring the Slime to life!

Do I need to supervise my Children?
Answer: All products are not recommended for children under 3. As with any activity, children should be supervised at all time. Some items may contain small parts and may present a choking hazard.

What if my child swallows Slime?
Answer: Our products are not highly toxic and small amounts should pose no risk to your child. However we suggest that in the event a child swallows Slime that you seek medical advice immediately.

What if slime gets in my child's eye?
Answer: Please wash with plenty of warm water as quick as possible.  If you experience discomfort of impaired vision please seek medical advice.

What ages is slime suitable for?
Answer: We recommend Slime activities for children aged over 3. Please supervise children at all time and be aware of potential choking hazards from small parts.  
What are the shipping and dispatch times for orders?
Answer: We normally pick and dispatch items within 1-3 working days from the point of order.
From dispatch, please allow 48 hours for shipping in the UK. All UK orders are tracked on Royal Mail 48 Hour service. For international delivery times, please see full details HERE.

Answer: We have a 30 day no quibble returns policy. Please contact us through the Contact Us section of the website before returning anything to us. You will be required to pay for any shipping costs to return the goods. Refunds are processed within 3 days of receipt of goods. Items must be unused in their original packaging suitable for reselling. Payments may take several days more to appear in your account depending on the payment method.
If you wish to return products because of quality issues or dissatisfaction, please contact the customer service team first to discuss.