Hello and welcome to the Creativation Review 2020, in this post we look back at a fun-filled weekend, in Phoenix, Arizona. We've got a tour of our stand, product previews and plenty more sneak peeks you may have missed from the weekend!
---
First, we have the tour of Tonic's Creativation Stand with the lovely Samantha from our US team. This the booth where retailers can visit and see what they can expect from Tonic in 2020 and place orders for products ahead of time. We hope you enjoy it!
At our stand, we have three talented demonstrators in Jodie Johnson, Maria Willis, and Marie Nicole, who show the various products in action to visitors. Let all three explain some of these new products from the booth.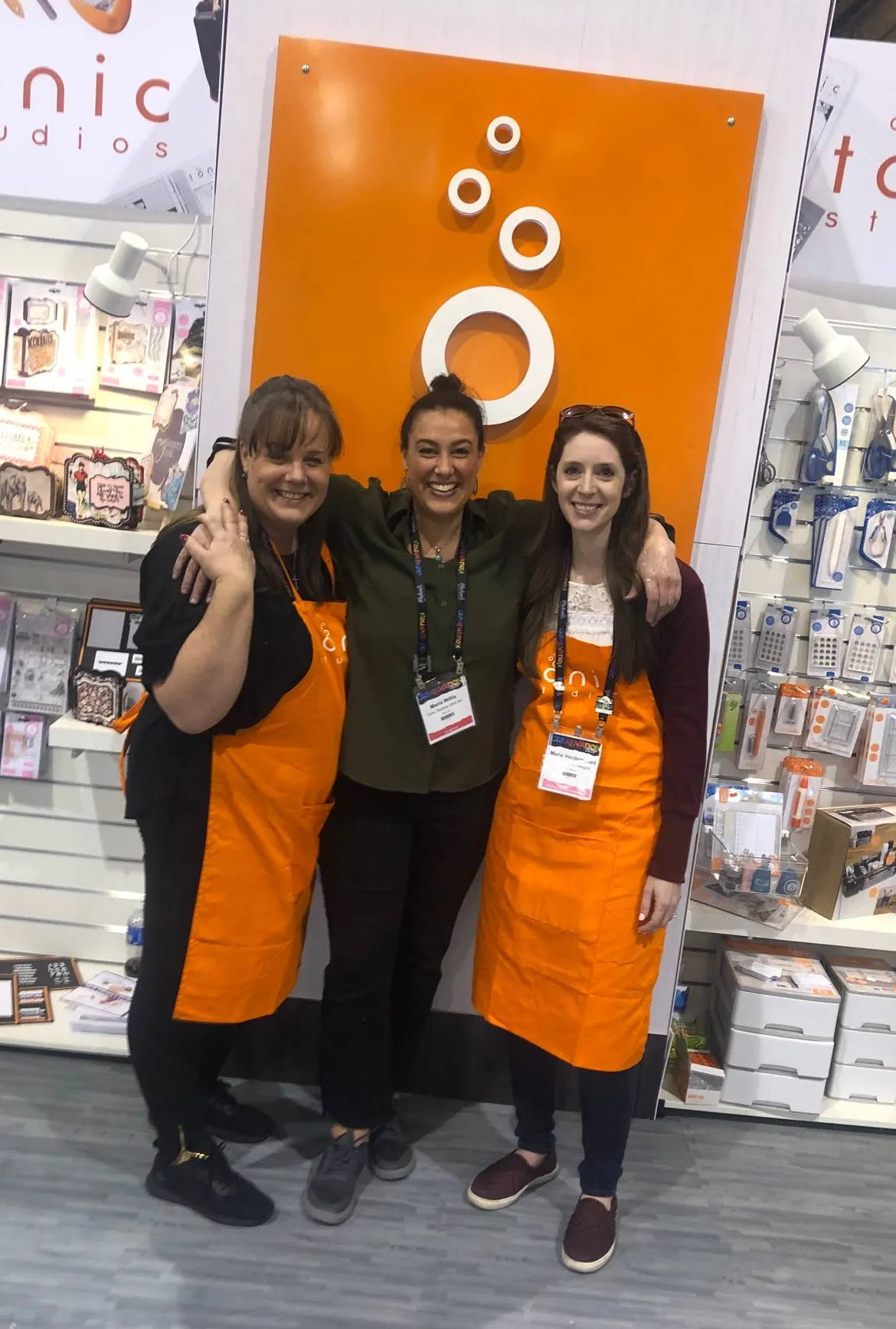 My Memory Book Collection
First up, we have Jodie Johnson introducing the My Memory Book Die Collection for their Global Launch, and showing you some of the new additions to the collection we'll be adding this year
"Join an international growing community of My Memory Book Makers today!
Immortalize your memories and favorite moments with our expandable die sets. Create treasured works of art either for your own enjoyment or to give as gifts for weddings, baby showers, birthdays and much more."
Lots of excitement about the Craft Tidy at Creativation 2020, and what better way to tell you a little more about it, than with the one and only Jodie from the stand.
"Introducing your new Crafty Tidy storage solution! This amazing product has one metal cup holder and one easy-clip craft storage tote. The beautiful design and solid steel frame is complete with
a wonderful chrome finish. As well as this the Craft Tidy has been designed with a reinforced base and is perfect for storing scissors, pokey tools, brushes, pens
and essential craft equipment! With removable and hand washable fabric, coupled with the effortless design this product truly is unmissable."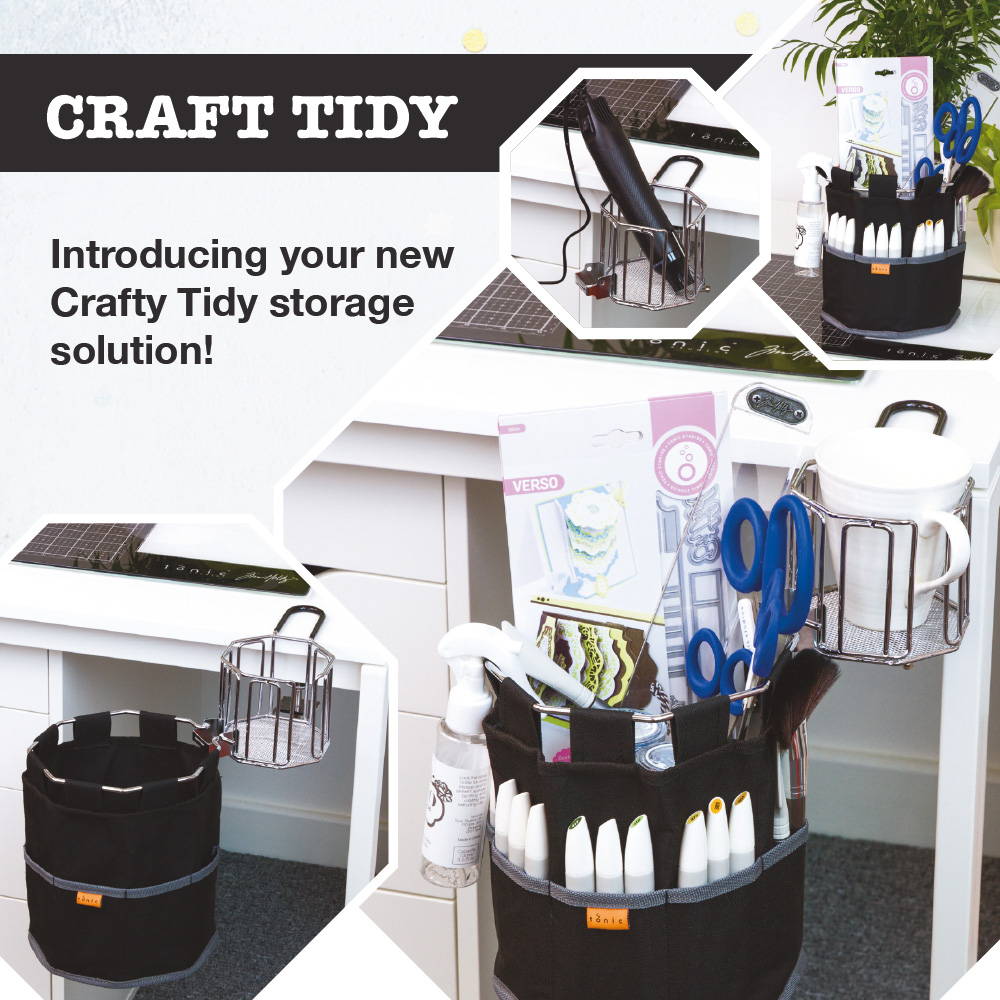 Maria Willis, shows off the Nuvo Crackle Mousse, a new embellishment from alliancekursy set for release Spring 2020.
"The Nuvo Crackle Mousse is perfect for adding vintage textured details to your media cards and projects with a single application and without heat. For the use with or without stencils, the Crackle Mousse adds a rustic opaque distressed effect, creating deep fissure like cracks as it dries. Experiment with your mousse by increasing the thickness to change the size and extent of the crackle. "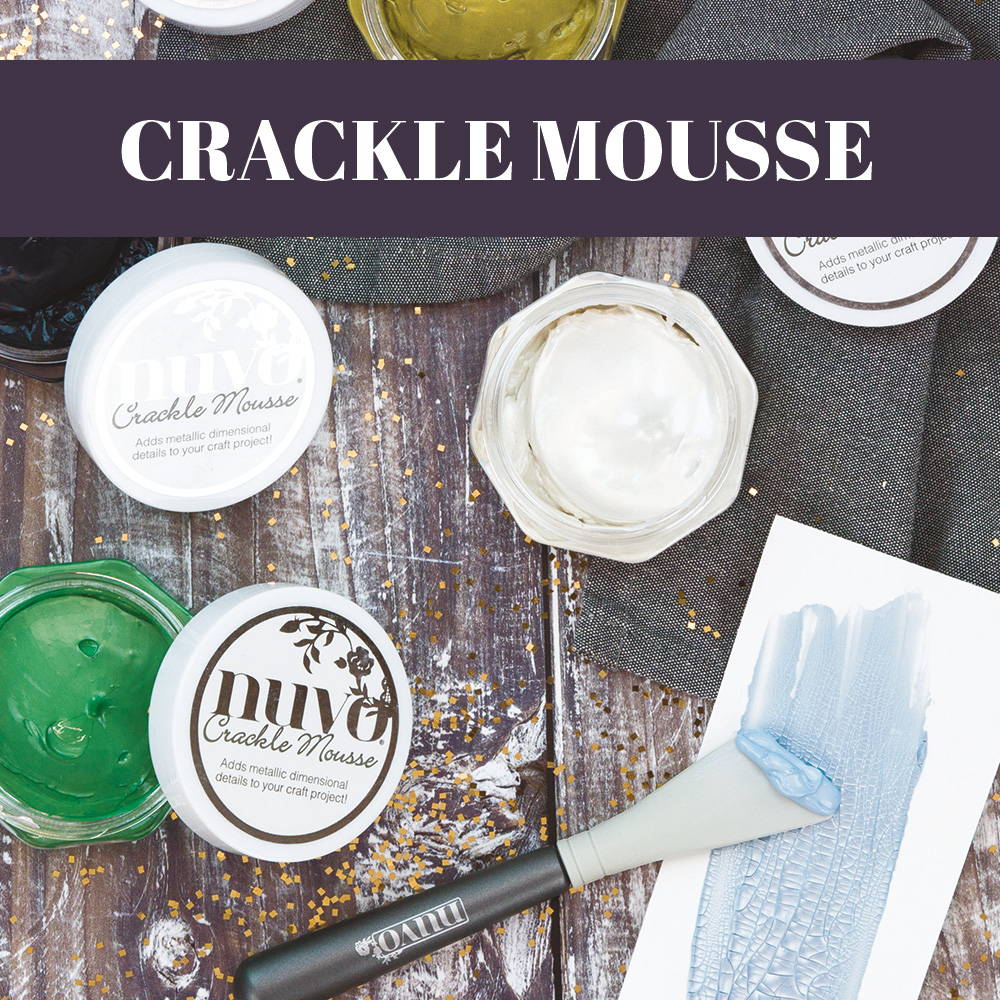 Tim Holtz Deckle Edge Trimmer
We were excited and lucky enough to have the fantastic Tim Holtz spend some time at our stand at Creativation 2020, letting visitors find out a little more about the Tim Holtz Deckle Trimmer. So let Tim take you through some key features of this eagerly anticipated cutting tool!
Tim also stayed around to show off some more from his collection!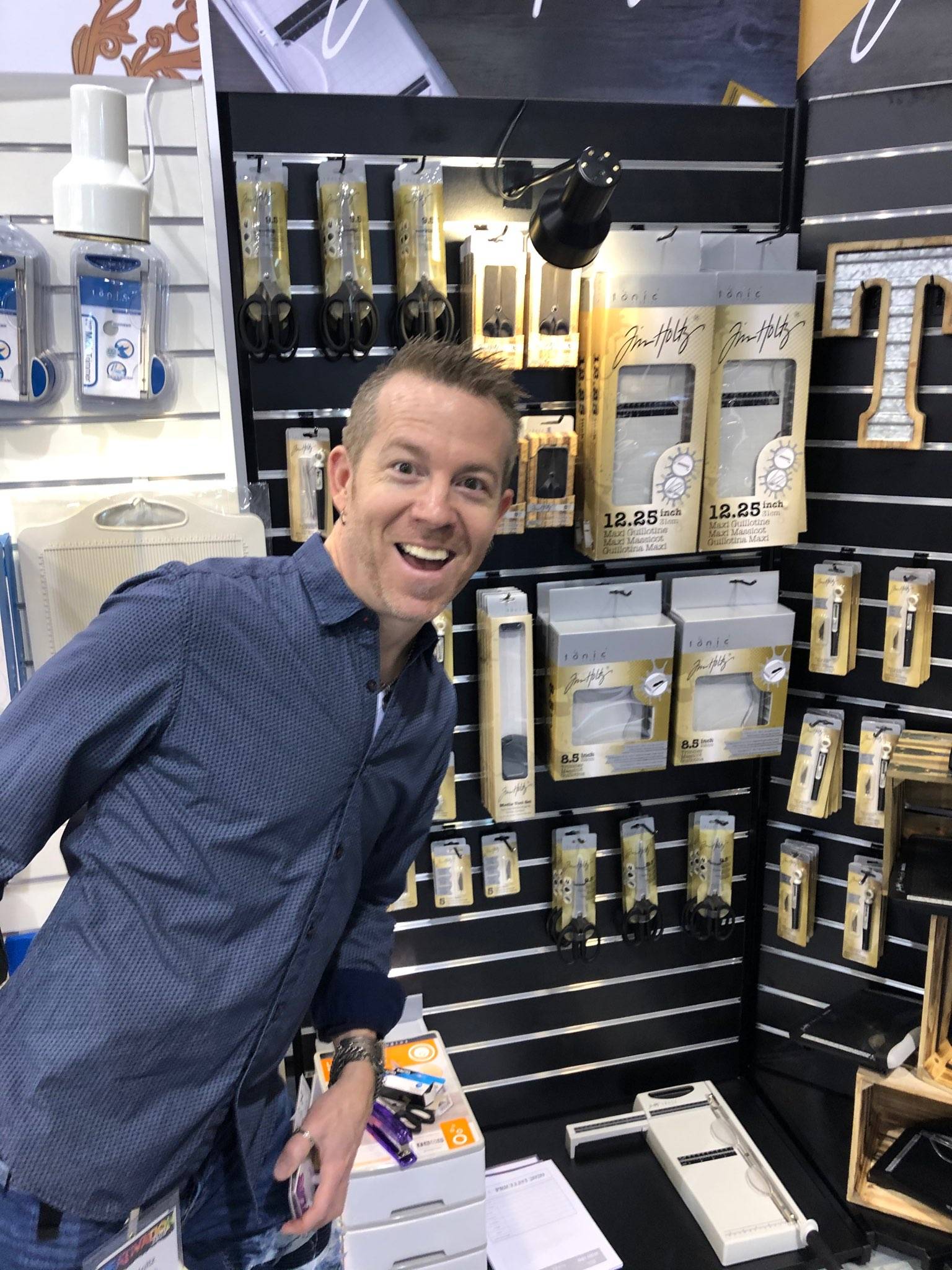 Shaker Creator Die, Blister and Stamp Sets
The amazing Marie Nicole showed off our Shaker Creator Die, Blister and Stamp Sets.
"Add kinetic sparkle and shine to your craft projects with the Shaker Creator range of dies, blisters and stamps! Every wonderfully shaped shaker blister has the perfect die available to cut the ideal aperture. Create centerpiece birthday cards with our full range of Shaker Creator Numeral die and blisters, or wonderful themed shakers with the Tots Toys, Coffee & Tea and Cheers die and blister sets!"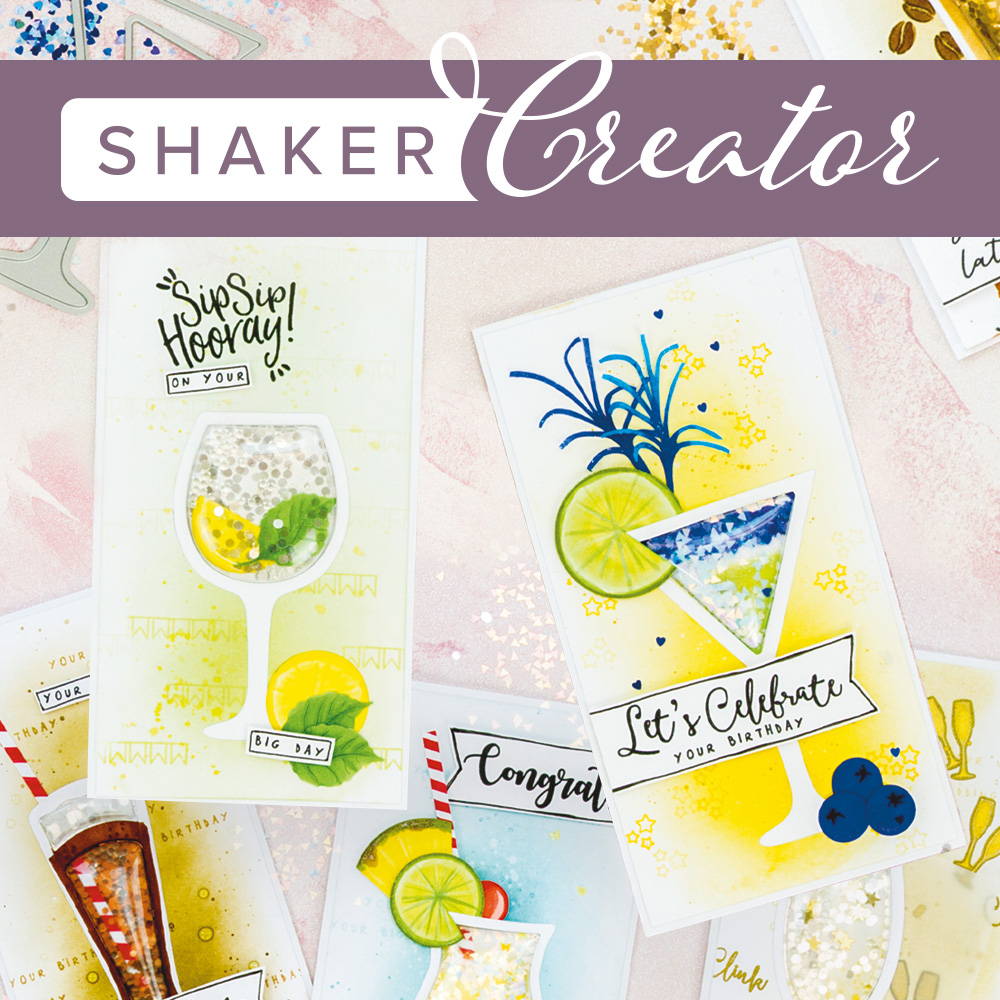 Nuvo Trend Spring 2020 - Tropical Paradise
Our Nuvo & Craft Perfect trends mark the addition of new themed colour pallets in your favourite Nuvo products and cardstock. We are excited to announce the first of three Trends launches this year is just around the corner, with our first Trend of 2020...Tropical Paradise!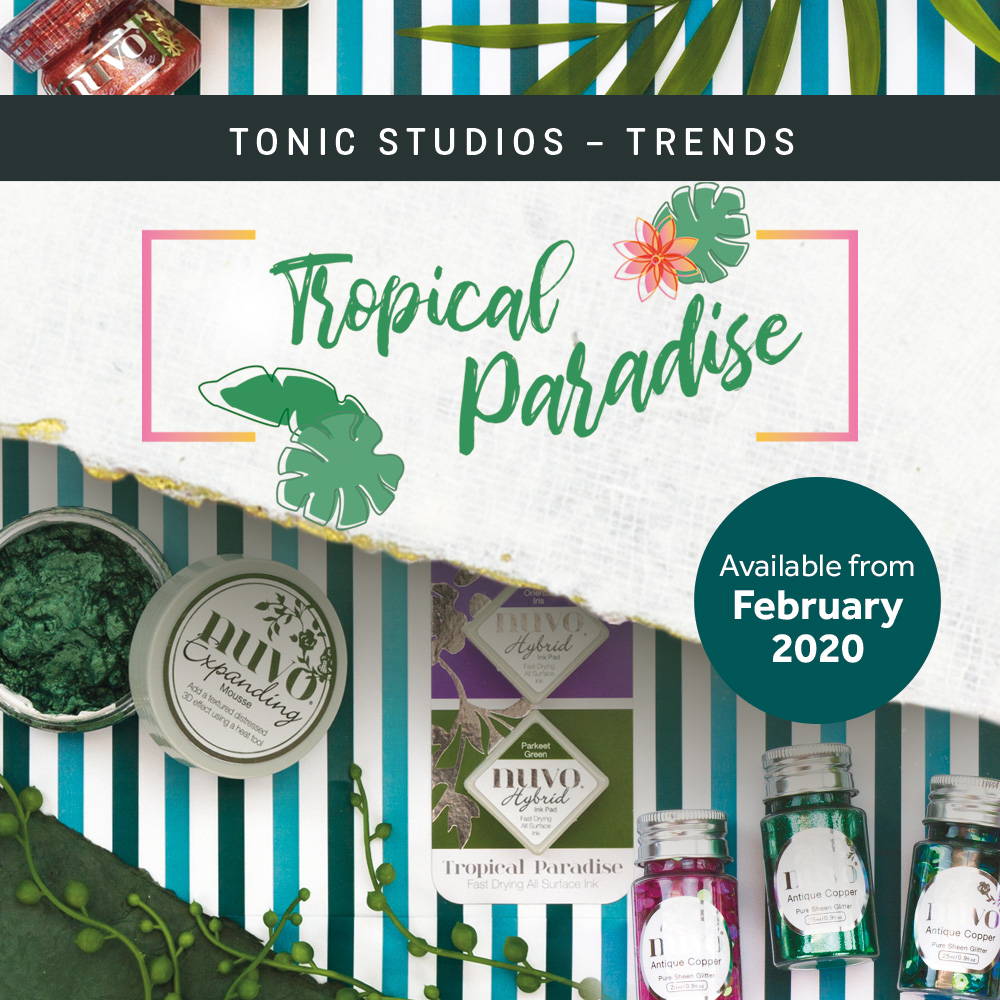 Aqua Shimmer Pens - New Colours
Nuvo Aqua Shimmer Pens are ideal for adding small glittering details or large shimmering areas to your designs and are now available in three new colours including metallics and iridescent finishes. Combined with the Aqua Flow Pens, you can bring vivid watercolour pictures to life with a little extra glamour. Each pen has a reservoir complete with a non-drip valve, simply adjust the pressure to control the amount of liquid released.
Craft on the go with the stylish Nuvo Luxury Storage solutions! Brand new to the range is the Crafter's Backpack and Accordion Storage Box. Both available in Belvedere Black and Balmoral Blue each bag features an exclusive Nuvo key chain. Uniquely designed to sit perfectly on top of the roller bag - making them even easier to transport.
The Crafter's Backpack is perfect as a personal bag or extra craft storage, with handy compartments for securely storing your daily essentials. Meanwhile, the Accordion Storage box with staggered fold away compartments is perfect for storing all your crafting knick nacks, whether at home or on the go.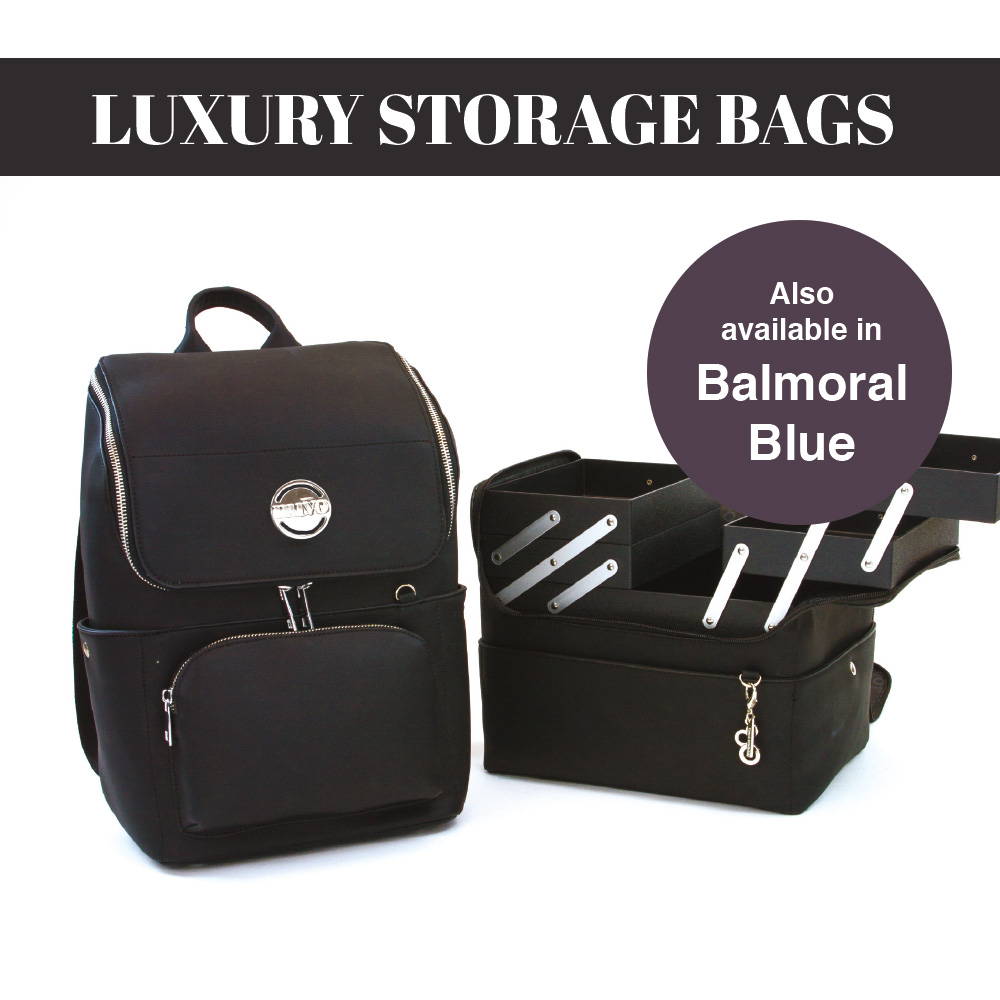 The original spacious Handbag & Roller is now available in Belvedere Black and Balmoral Blue.
The roller contains a variety of compartments
to securely place your crafting essentials.The telescopic handle and sturdy caster wheels make it easily transportable. The handbag is the perfect partner to the roller as a personal bag or extra craft storage and features an exclusive Nuvo key chain. Designed to sit perfectly on top of each other for ease of use.
Iridescent Mirror Card is the brand new finish from our very popular Mirror Card range. The high quality gloss film now has a magical rainbow finish and creates a variety of vibrant and unique colors, you will be spoilt for choice with 7 exclusive shades.
We hope you enjoyed this preview of just some of the products arriving from alliancekursy in 2020. Look out for these and more on the Tonic social pages and website throughout the year!